THE FLOOD IN 2014 WAS A HUGE DISASTER IN OBRENOVAC, SERBIA. THE PEOPLE LIVING THERE ARE GRATEFUL AND TOUCHED BY HOW THE WHOLE COUNTRY REACTED TO HELP THEM.
Terrible floods in May 2014 affected some 1.6 million people and resulted in 51 casualties in Serbia. Over 32,000 people were evacuated from their destroyed homes, the majority of evacuees were from place Obrenovac nearby Belgrade. Temporary shelter was organized for over 5.000 people, usually in sport halls across the country.
There were a huge damages in public infrastructure, family homes and agricultural lands. It has been estimated that the total value of destroyed assets in the 24 affected municipalities that were included in the assessment amounts to EUR 885 million and that the value of losses was EUR 640 million, giving a total value of EUR 1,525 million.
Floods made huge damages and many families have lost everything overnight. But in crisis as this, solidarity always shows its best face. There were countless examples of solidarity and support to people in need even from those who have also suffered from the floods but have selflessly invested their time, energy and resources to support the others. We have made two interviews with people who represent the spirit of solidarity in Obrenovac, place which was over flooded and completely evacuated.
A VOLUNTEER'S STORY
Dragan Milenković is a person very well known in Obrenovac, because he was a teacher in elementary school. Everyone greets him on the street, in the shops and restaurants in the town. After the floods he is even more recognized for his huge support and involvement to help people who suffered from the floods.
Dragan's family flat was not destroyed in the floods, but he volunteered for months on the flood relief project and work directly with people, but also donor organizations that started to come to Obrenovac. Many representatives of donor organizations were certain that he is working full time in municipality, although he is engineer working in nearby power plant every day. His commitment in providing support for his community, patience for every single person who stopped him and asked for advice were
Dragan was working for months as a volunteer on very responsible tasks, especially engaging directly with donors and directing their support to the most vulnerable families. His work was crucial to attract many donations to Obrenovac though he will never take any credit for his hard work.
A BENEFICIARY'S PERSPECTIVE
Kale lost his whole business and half of his house in floods that struck Obrenovac in 2015, however he first decided to help others before fixing his house. Actually fixing his house is the last on his list, because as he explains in his interview, when talking to donor organizations he always said "Don't give us charity, help us get back to work." And he is talking with enthusiasm about the metal power saw, and welding equipment he received.
DIVAC FOUNDATION'S ROLE
The Ana and Vlade Divac Foundation was actively involved in flood relief project for over two years. During that time, we have turned attention for people from all over the world, fundraised over two million EUR and partner up with many organizations and succeeded to: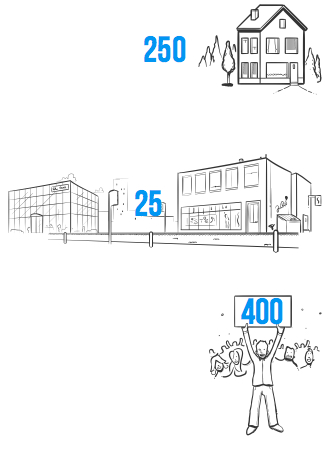 Reconstruct 250 family houses
Refurbish and equip 25 public facilities – schools, kindergartens and sport courts
Provide economic support for over 400 small family enterprises and agriculture households which suffered huge damages to start again with their income generating activities