OGNEN JANESKI – JOURNALIST, PRESENTER AND CIVIC ACTIVIST WHO BELIEVES THAT HUMANITY IS NOT SOMETHING THAT COMES AS AN IDEA, BUT AS AN INNER URGE.
When he found a living legend of Macedonian music struggling in a nursing home, Ognen immediately took action.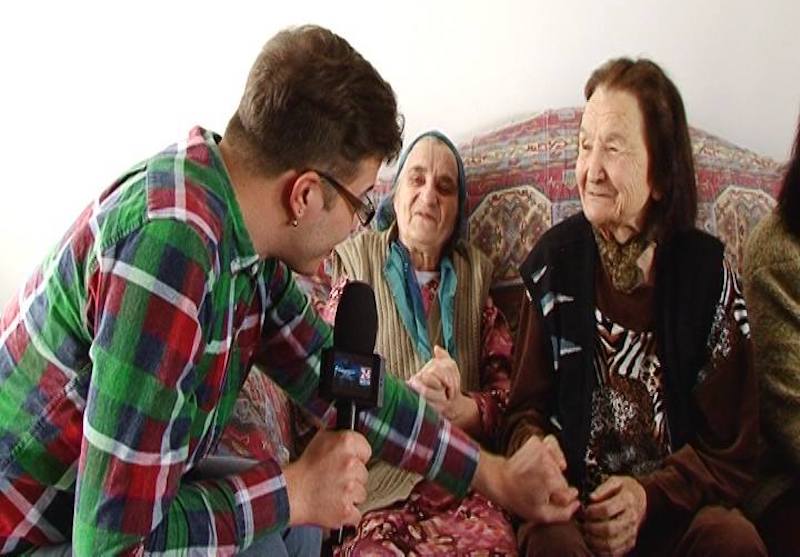 The online initative started by Ognen was a huge success. He set up the Facebook page Support for Vanja Lazarova, and 8,000 people joined overnight. With the support of Macedonian celebrities, mostly musicians, they started a petition. They reached 10,000 signatures the first day, and finished with nearly 20,000 by the end. The government conceded the rightful public demand, and granted Vanja Lazarova a national pension.
Ever since he was little, Ognen felt the need to be a humanist. He is everywhere, editor at TV 24 News, host of countless events, followed by thousand followers on social media, activist, humanist, philanthropist, amateur singer, and even organizer of karaoke parties. He is an inspiration to many youngsters and a favorite character to older generations.
Since 2001 during the conflict in Macedonia, Ognen joined the campaign that promotes coexistence and understanding between ethnic communities in Macedonia. There isn't a protest that Ognen has not been part of, which requires respect for human rights, accountability and the rule of law. He is not known only as an activist, but also as a humanist among the Macedonian public. Ognen was one of the leaders of the initiative to help little Tamara from Veles to be provided with an appropriate intervention and treatment, and was even louder in asking responsibility from the authorities after the sudden death of the little girl.
This young activist, with rich biography of activism and solidarity, believes that humanity needs to get out of ourselves and by making someone happy, we would feel happy as well.
Interview, text:
ANA ALIBEGOVA, EMA JAKIMOVSKA
Sound editing: VLADIMIR RADINOVIĆ