SOLIDARITY WOULD MEAN PERCEIVING EVERYONE AROUND YOU EQUAL TO YOURSELF AND IF YOU ARE LED BY THE BELIEF THAT ALL PEOPLE ARE EQUAL REGARDLESS FROM THEIR BACKGROUND, RELIGION, SKIN COLOR OR SEXUAL ORIENTATION, ABSOLUTELY NOTHING ELSE MATTERS BECAUSE AT THE END OF THE DAY WE ARE ALL HUMANS.
She's present everywhere, always solidary with everyone and ready to help. That is the young and positive  Marija Matovska – an activist, a project manager at Mladiinfo International and a National Coordinator of  Social Impact Award in Macedonia.  Such a tireless, selfless free spirit, when it comes to organizing any kind of a humanitarian action or aid, especially for the children with disabilities.
People often recognize her by her attendance on all events involving help for those in need. She is really passionate on subjects connected to human rights, sexual and reproductive health and the rights of persons with disabilities. That is why today Marija is part of several different civil associations and informal civic movements and initiatives.










I would say that we are solidary for the incidental and bigger matters, but I think that we are not a fully solidary society yet for the matters not so easily visible to the general population.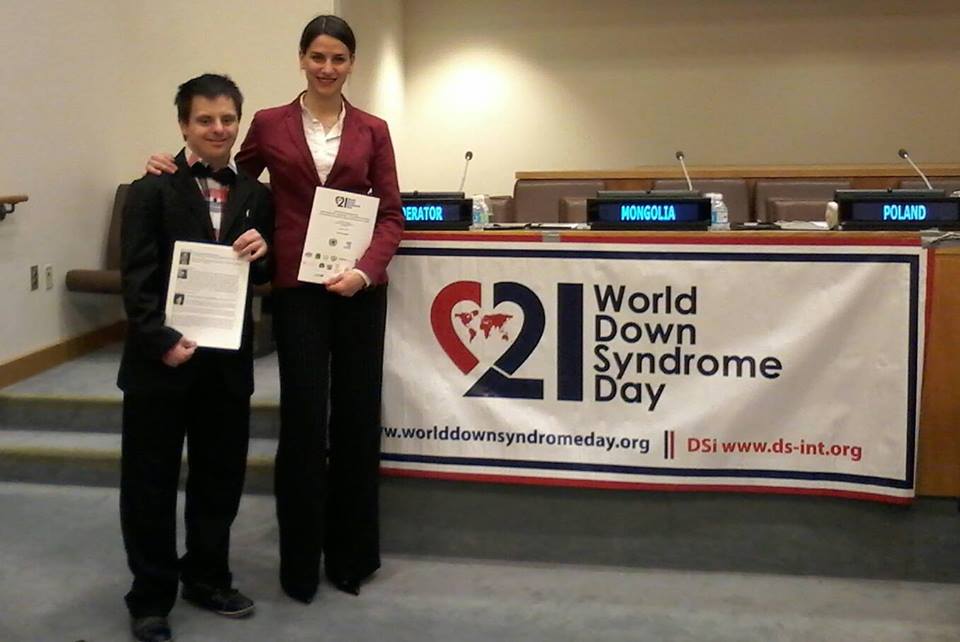 Although she is actively involved in many activities, still she mostly dedicates her attention to helping and supporting people with intellectual disabilities. Marija's biggest inspiration is her younger brother, born with Down syndrome. They work together towards the aim of facilitating the life of people with disabilities and helping them integrate better in society. Marija's brother Cako, was the first student with Down syndrome from Macedonia who held a speech at the World Down Syndrome Conference, directly from the UN Headquarters in New York.