ZLATKA OGNJANOVSKA IS A HUMANIST AND ACTIVIST FROM SKOPJE. IF YOU DON'T KNOW HER, YOU MIGHT THINK SHE WORKS FOR A CHARITY FULL TIME, OR IS A VOLUNTEER OF SOME LARGE HUMANITARIAN ORGANIZATION, BECAUSE SHE SPENDS SO MUCH TIME WITH HUMANITARIAN ACTIVITIES. THAT'S JUST THE WAY SHE IS.
She is known for being one of the initiators of the successful public collection for the children in a social institution Goce Delchev, and she participated in the organized volunteer work during the floods in 2016, but mostly she does her activism on her own initiative.
She finds the cases – and cases find her. This is our interview with her.
"All these charity events that I am involved in are not organized events. They are stories of everyday life that I encounter. Whether it is a family where they need help or some wounded animals, some children, or some state institutions and clinics. Orphanages, social cases, families or children who live or study in dormitories etc. Every day life brings me to some of these cases. I was raised in this spirit where you can help, ever since I was little girl. I try to help and contribute as much as I can, whether it is individually or by covering any action with the people that are in my close circle. We are gathering together and see how we can help in various ways.
One concrete action that I was participating were the floods in Skopje. I tried to help as much as I can through the Facebook group. We collected some things and we brought them to the people in the flooded areas. It was very sad to see and I think that we as citizens should help, and I think that every person who has a little solidarity in himself would commit to help someone who is in such a hopeless situation.
SKOPJE FLOOD 2016
In August 2016 a flood hit Skopje and the western parts of Macedonia, due to extreme rainstroms and heavy wind, leaving more than 21 dead, and many injured or missing. More than 800 lightning strikes were recorded in the first two hours of the storm, which went on for about five hours in total. Three villages to the northeast of the city were cut off due to landslides.
One situation that I can single out: 6 years ago, from one journalist we found out that there is a dormitory Goce Delchev in Ljubanci, Skopje where children from social families live during the week, and some of them stay even longer. Because they are from social families, they have a need of any kind of help, clothes, toys, food, hygiene, things for school etc. We gathered and organized spontaneously a large group of young people. I also met there many friends, solidarity people whom I admire daily and they continue to do that in everyday life. We managed to fill the whole space of 35 square meters. All people from Skopje also participated in this action. Through Facebook we conducted the action, and managed to collect so many things that we carried them to other homes, families, organizations and communities for months afterwards. Also we gathered and cash from that action that we carried it to families with sick children, social cases etc. It was quite spontaneous, but it came out to be an interesting thing.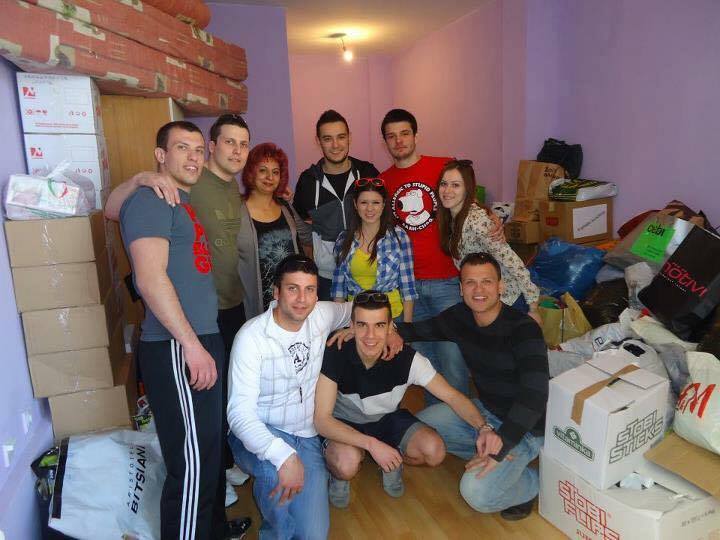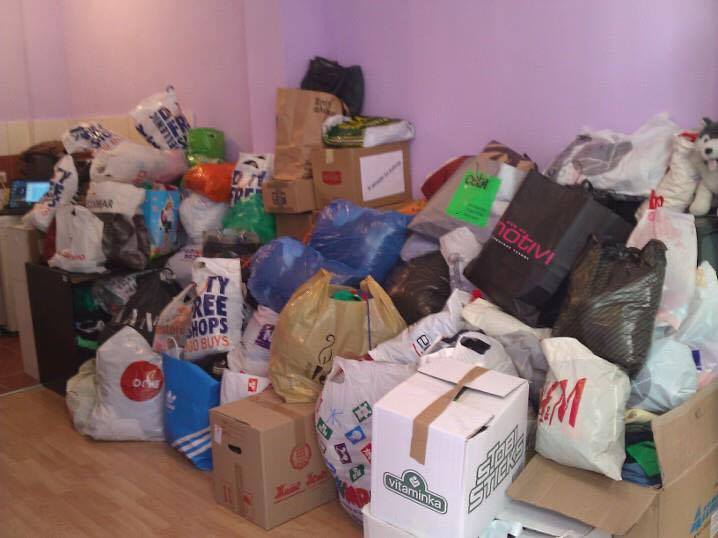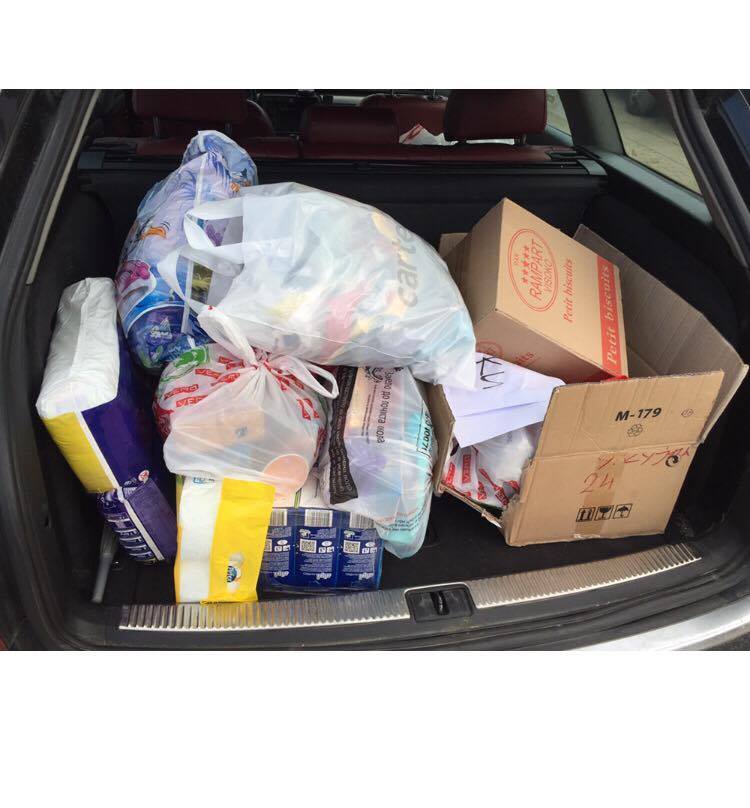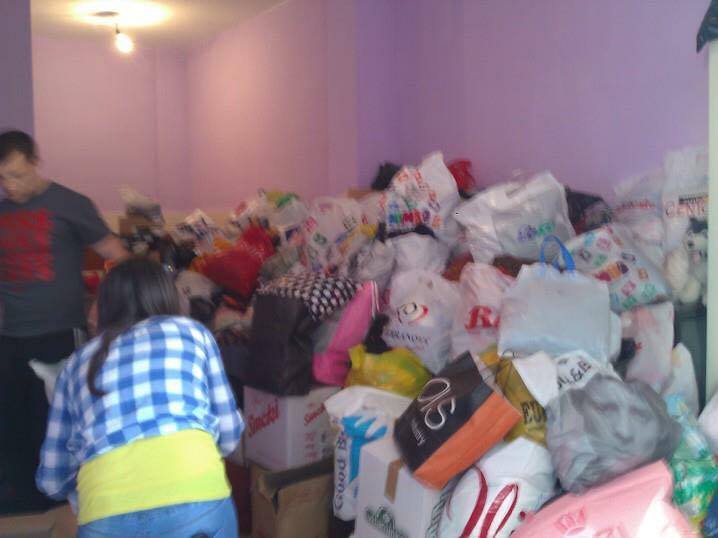 Children are my weak spot. I can't understand those people who don't feel touched by the story of some child to contribute and to help as much as they can, whether it is monetarily, or by other means, or to initiate some kind of action to help.
I feel complete in the moment when I manage to help someone and thereby to motivate them to be courageous and persistent, to fight for a better future for their family and loved ones. It is something that leads me and makes me happier than anything else, because the act of instantly helping cannot solve something on a long term, but it is an instant help for someone whether it is monetary, whether with any action etc. And if you manage to stimulate motivation to fight, to be combative, to see that other people around him want to help and encourage such a thing, in a man himself, that is the most wonderful feeling."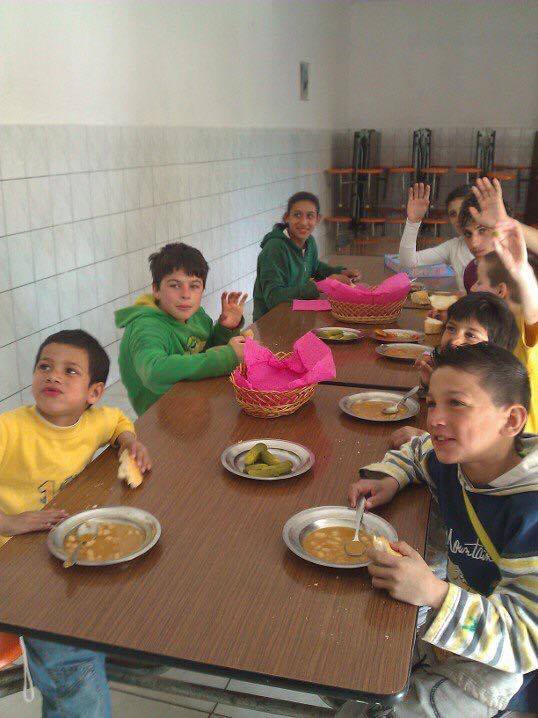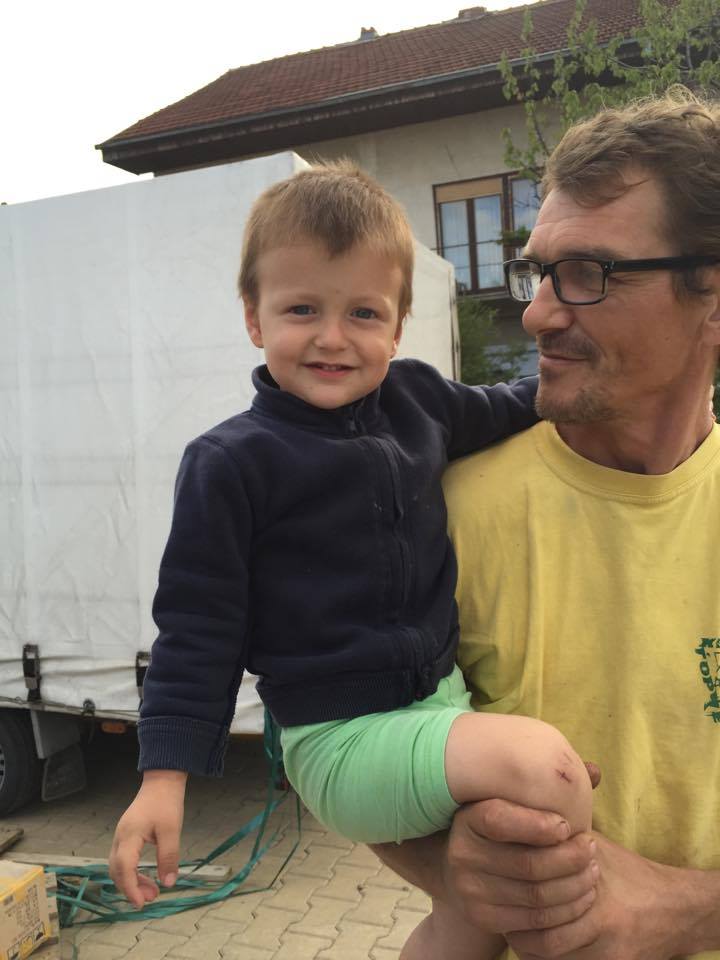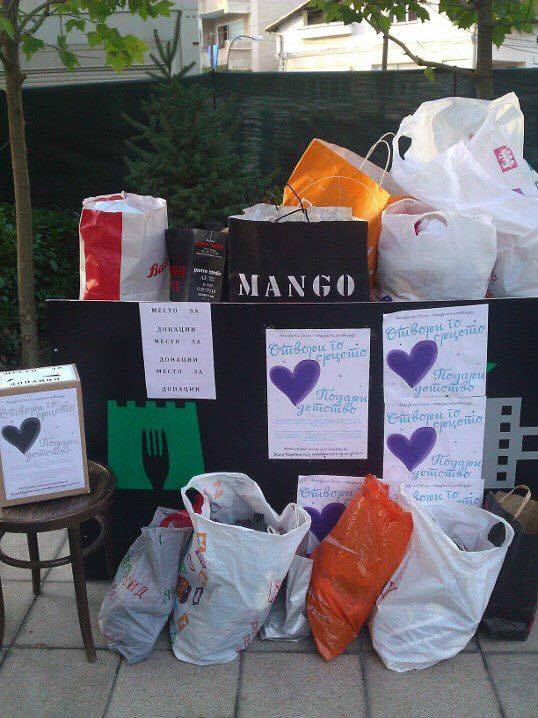 DW.com: Floods in Skopje 2016
Okno.mk: Humanitarian help for the flooded areas in Skopje 2016
Humanitarian help for the dormitory "Goce Delchev" in Ljubanci, Skopje
Facebook group: Flooded areas Skopje 2016
Slobodna Makedonija: Video from the flooded areas
Televizija Nova: Video from the flooded areas
(Featured image designed by Freepik)