HETI BETEVŐ IS A BOTTOM-UP ORGANIZATION COOKING AND SERVING FOOD FOR PEOPLE IN NEED IN HUNGARY. THEY STARTED FROM A RESTAURANT IN BUDAPEST, NOW THEY HAVE GROUPS IN SEVERAL HUNGARIAN CITIES.
When Heti Betevő started, one of the initiators, the cook of a well known restaurant/bar in Budapest stated: "If I can earn my living with cooking for Budapest's intellectuals 6 days a week, I can spend one more day cooking for those in need." The bar is in district 7, famous for it's night life. The group started using the kitchen of the bar, and distributed the meals on the square in front of it in December 2013. Now, they work on several spots in the city and around Hungary.
One could by-pass the problem earlier. One could decide not to notice poverty around us, and believe those vile statements that people in poverty are only to blame for their own situation. András Pikó
The name Heti Betevő is a somewhat ironic paraphrase of the idiom 'daily bread' (napi betevő) – it means weekly bread. Distributing warm meals is not their only activity. Delivering food packages to families in need, who would be ashamed to stand in queues for it, organising family events, and other community occasions is also on their table.
Some volunteers of Heti Betevő – as other similar grass-root poverty-related initiatives recently popping up in Hungary – refer to their activity as a soft form of resistance. An urge to act where the state is idle, and an expression of solidarity to people who feel left behind. "You can't just watch this happening. Educated people, families, retired people who worked all their lives go down in a downward spiral." The crisis of the social benefits system, and the weakness of the labour market affects more and more Hungarians, while the problem is suppressed in government dominated media.
Interviewees in this story:
IT STARTED IN A BAR
András Pikó, and Emese Nagy explain how Heti Betevő started around Christmas 2013.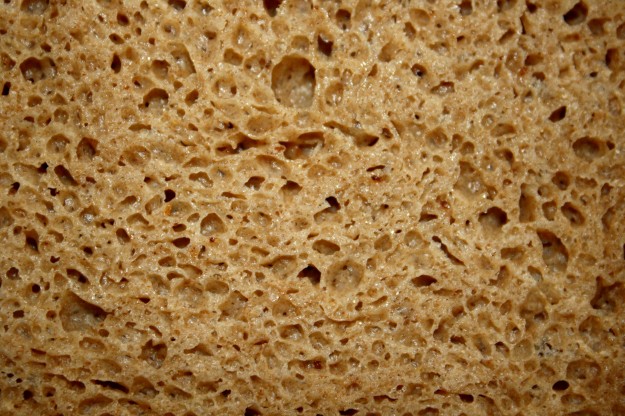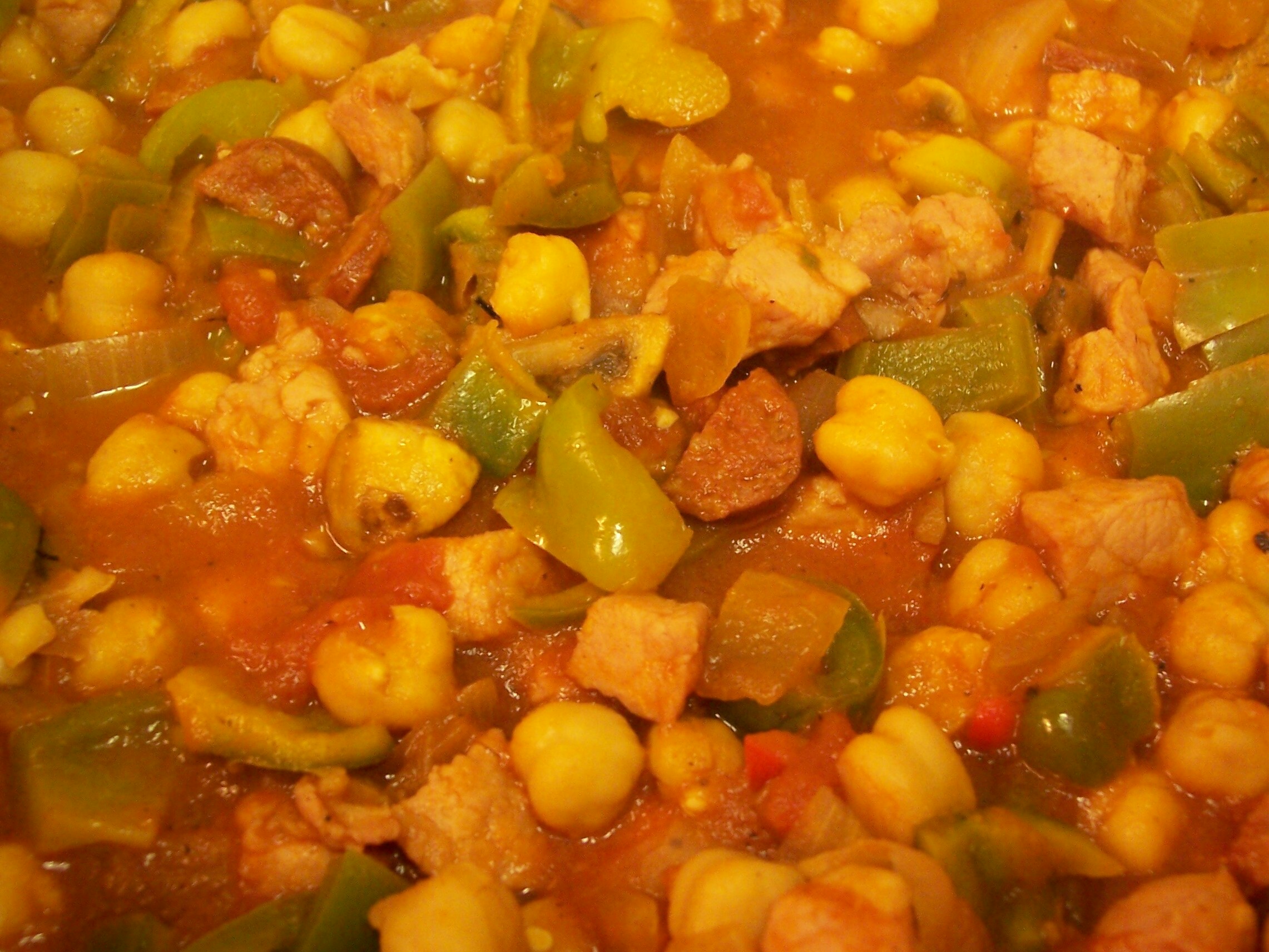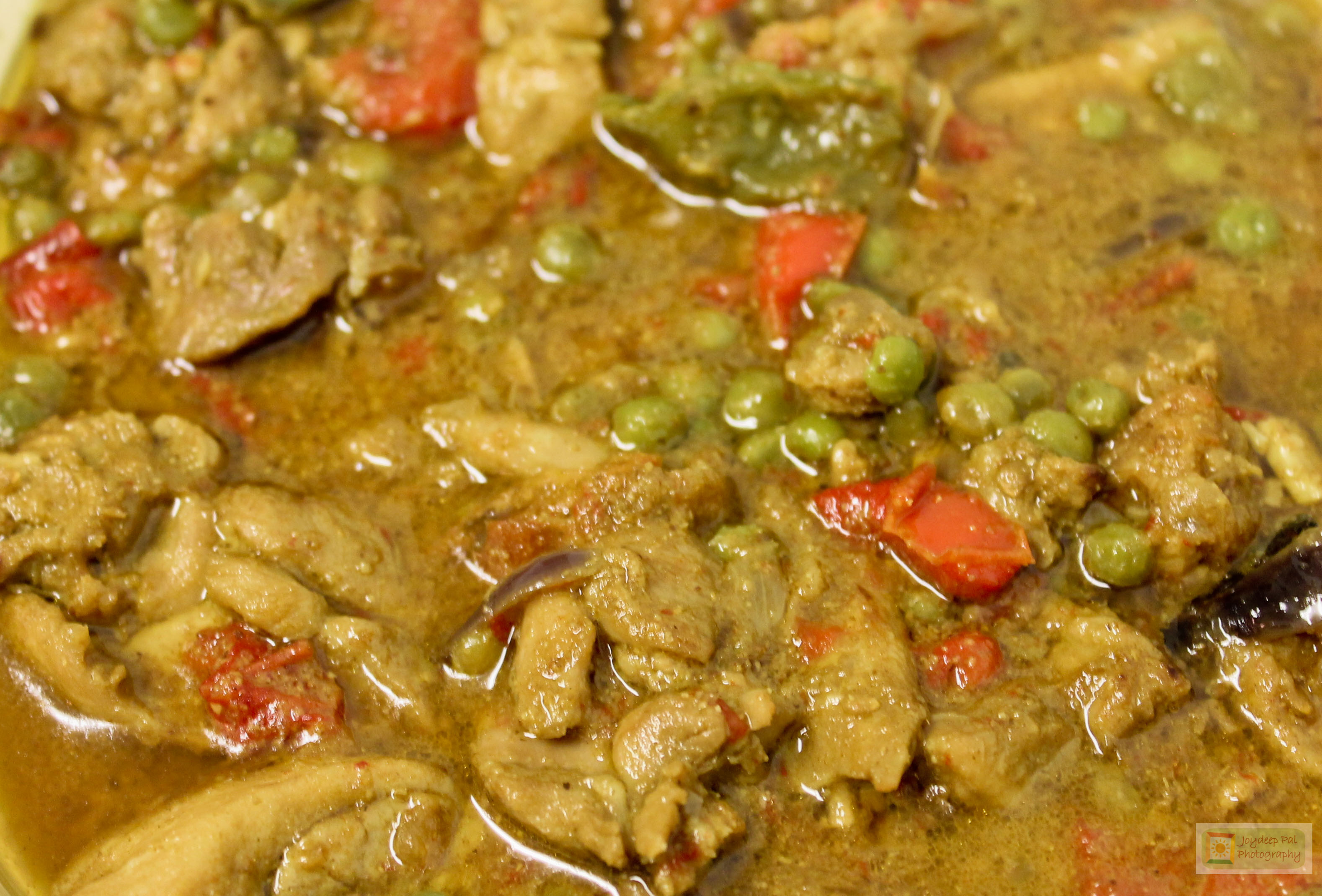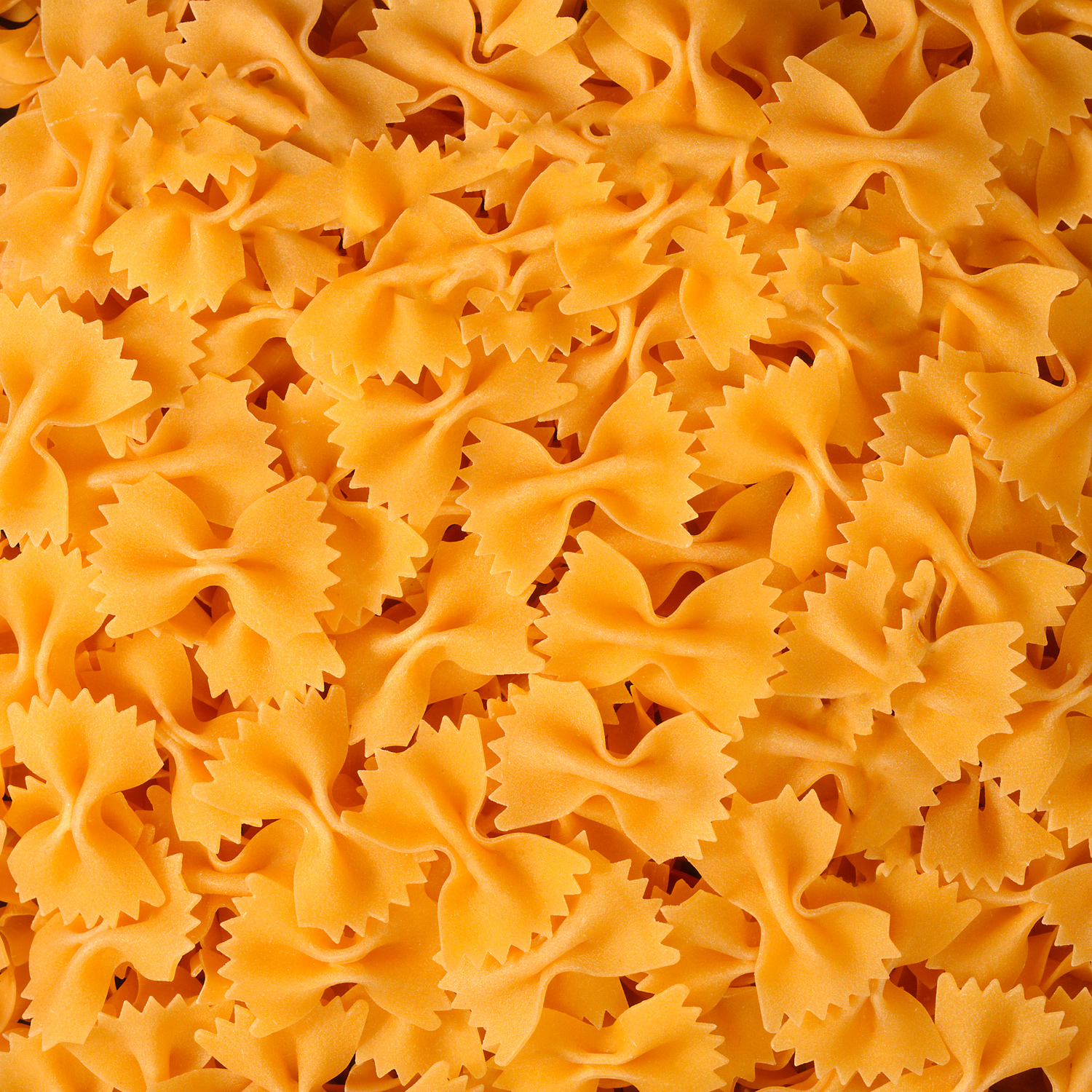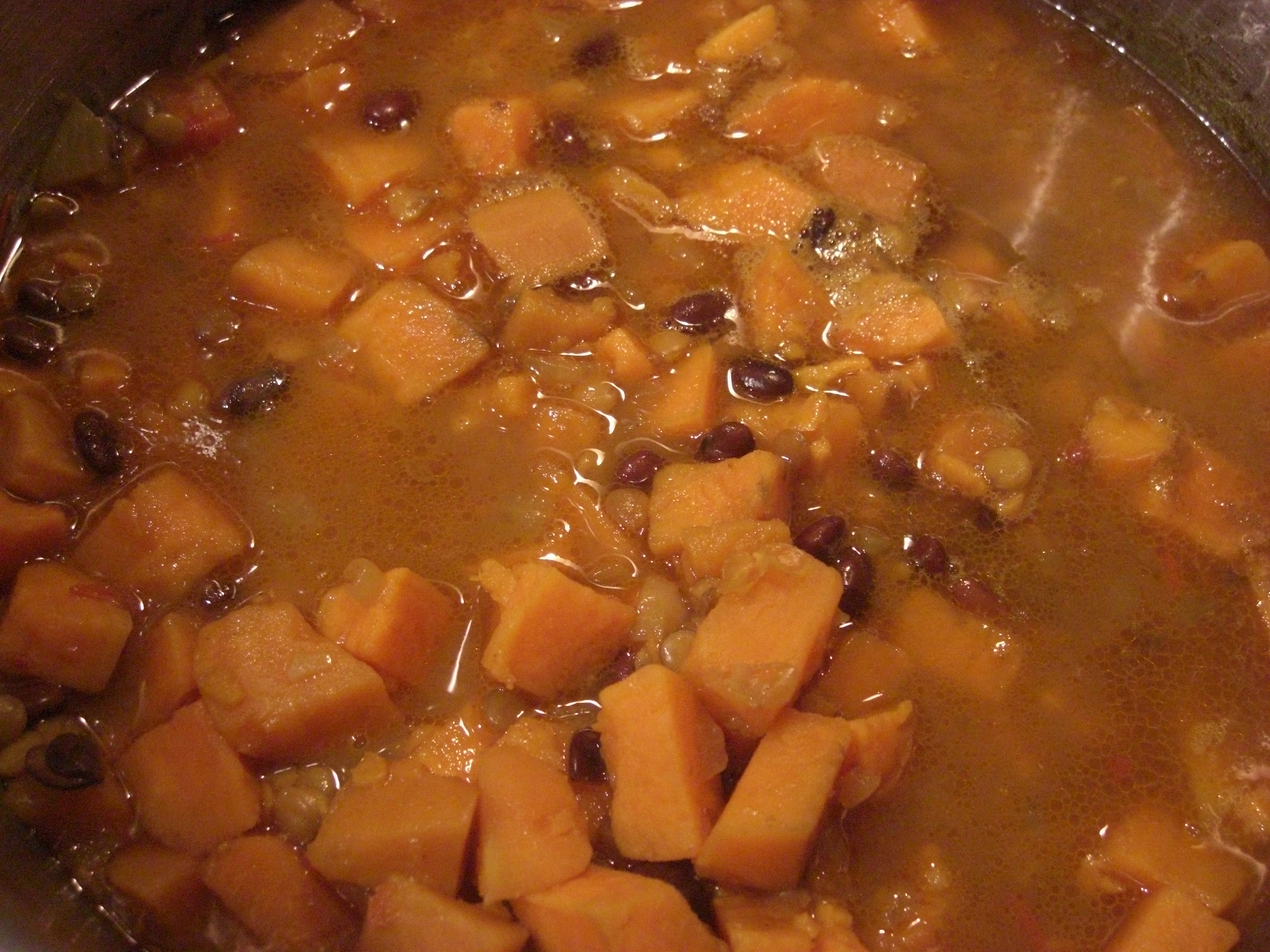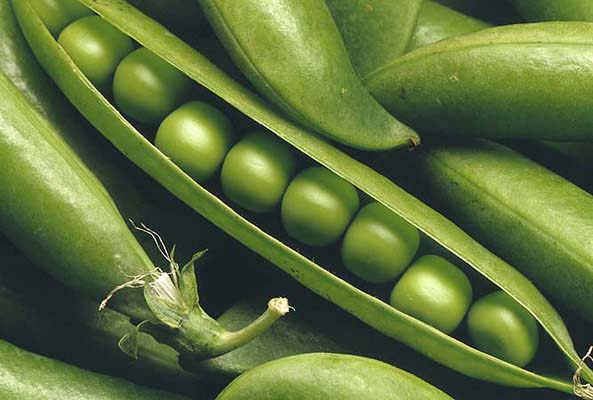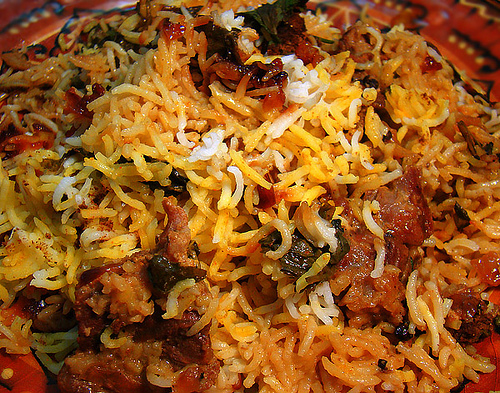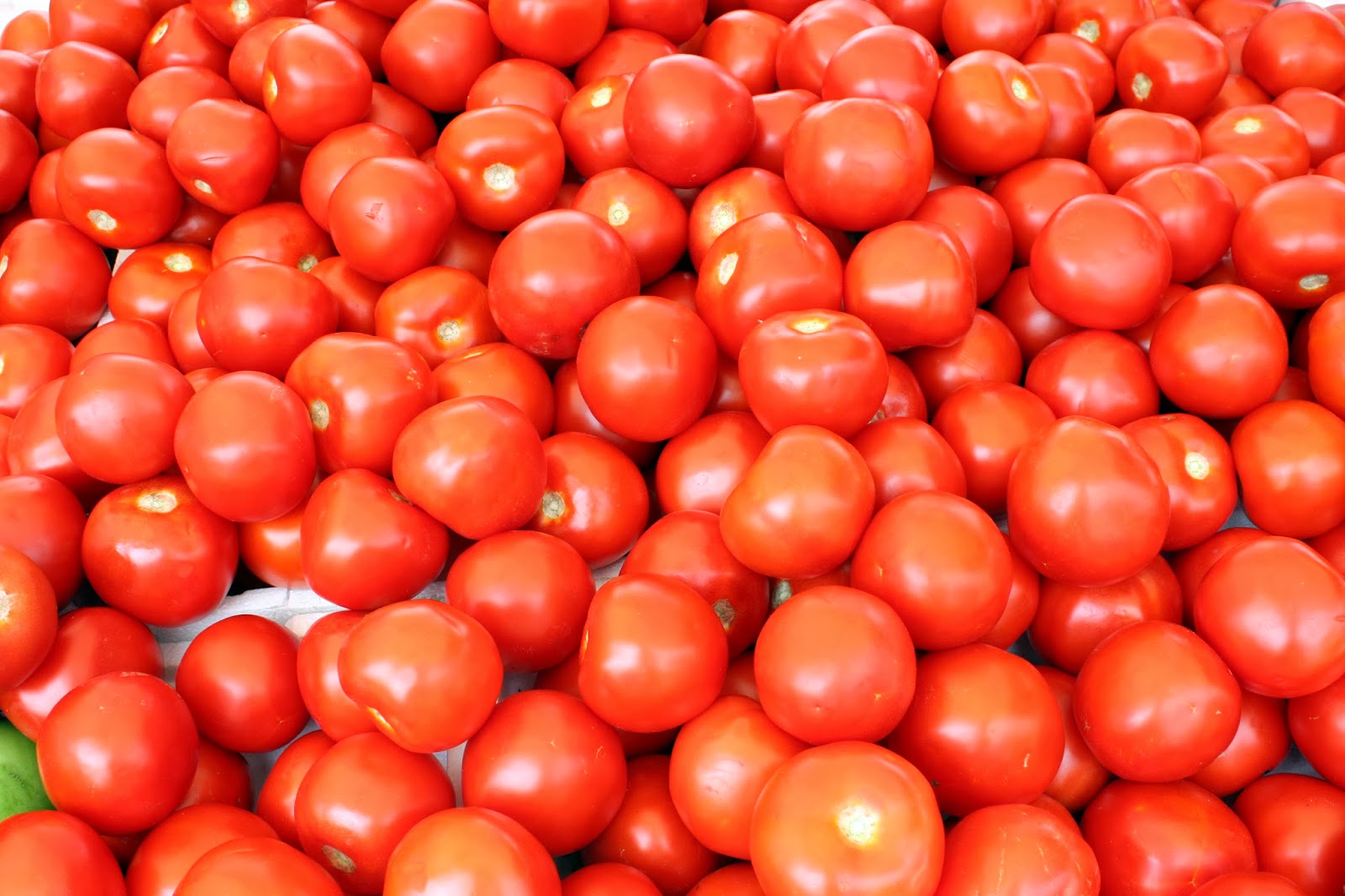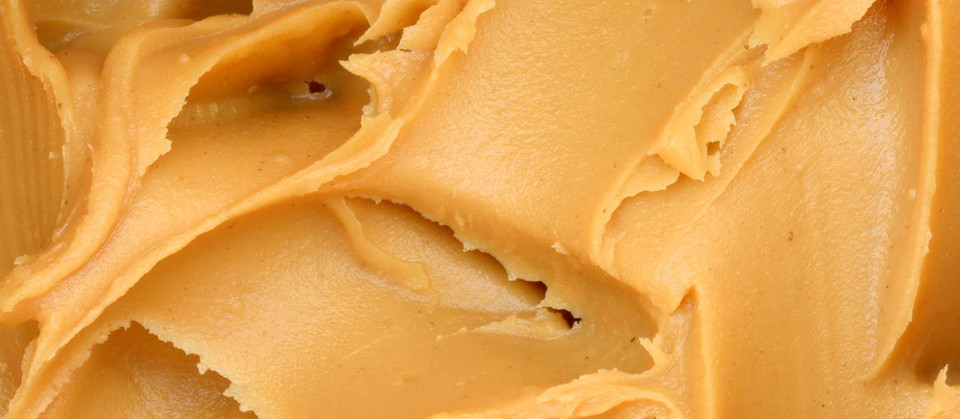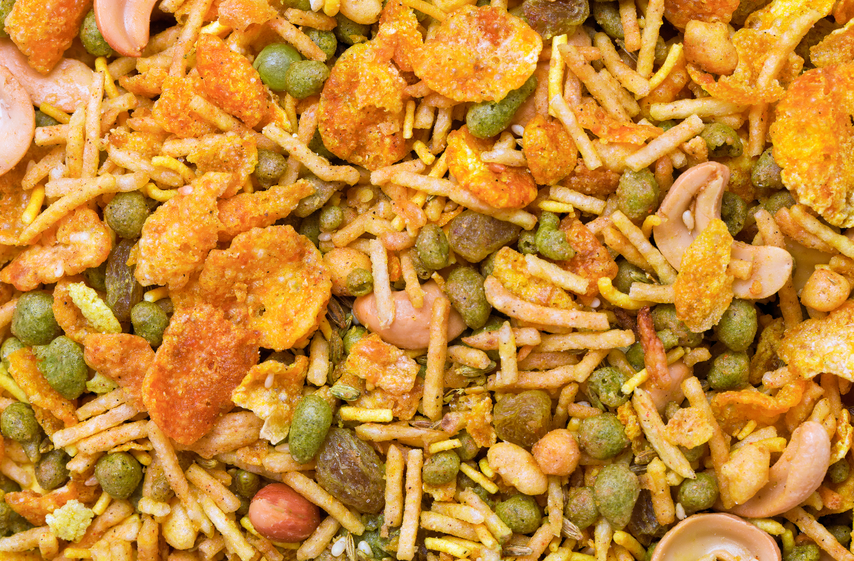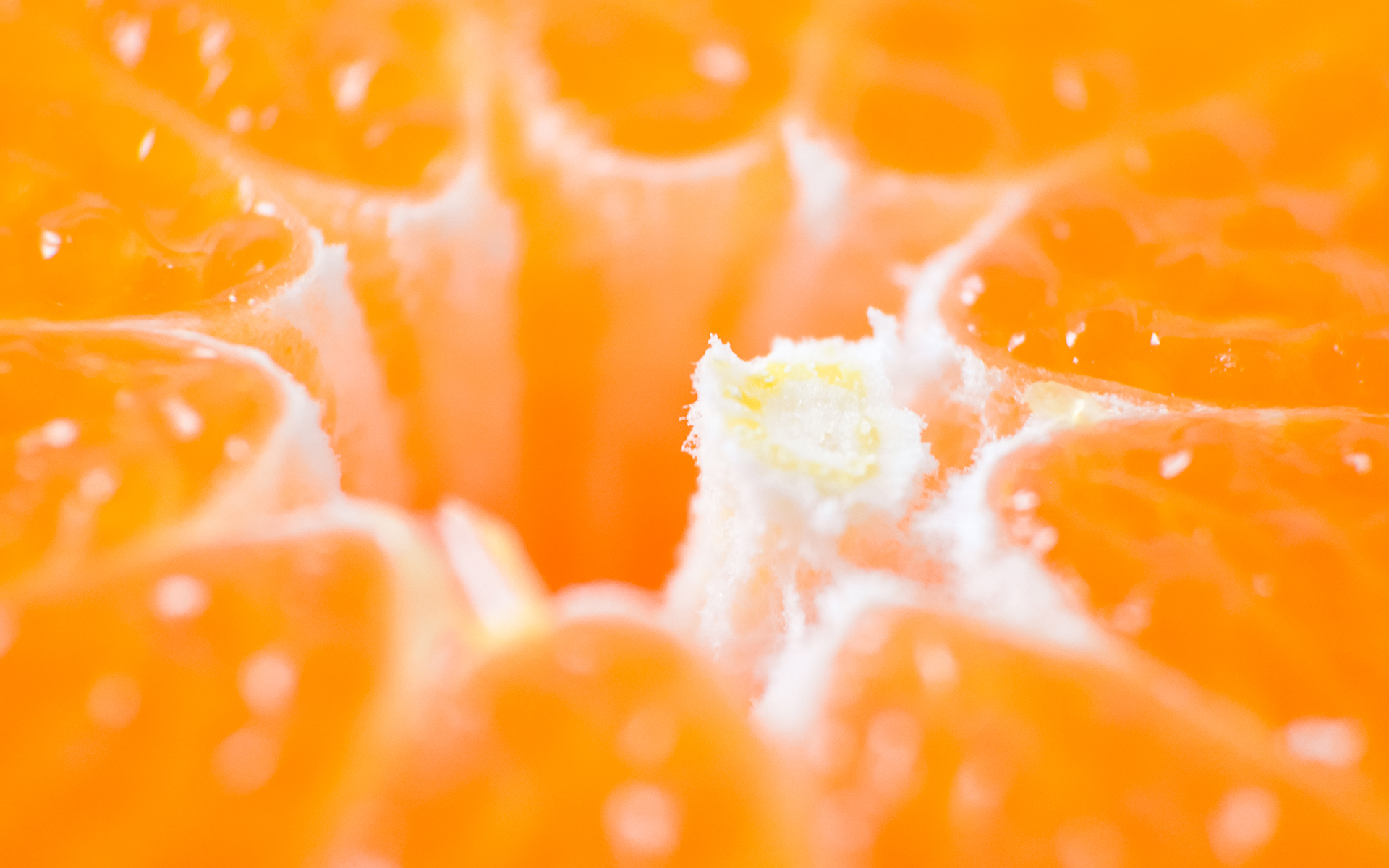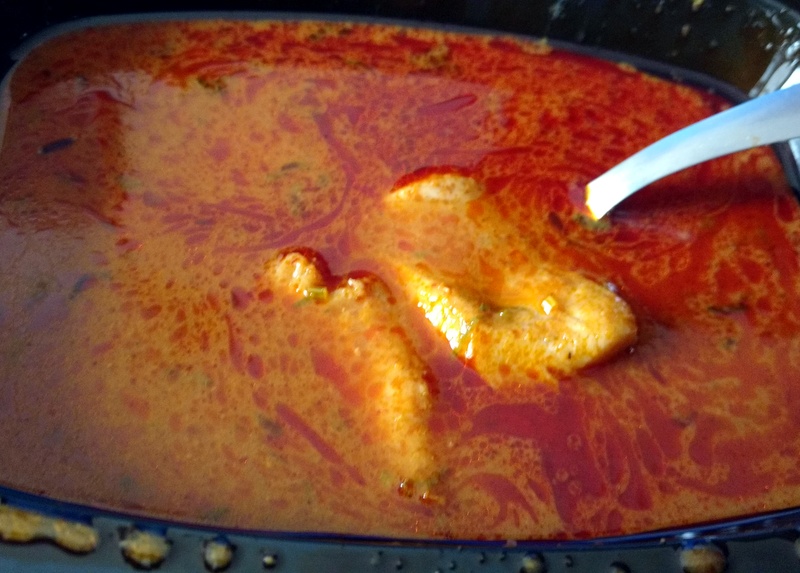 Volunteers are diverse. Young and old, people with very different backgrounds and motivations join the movement. In fact so many, that after the first year, there were too many of them, and it was clear, this energy has to be harnessed. New groups were initiated and they are still growing.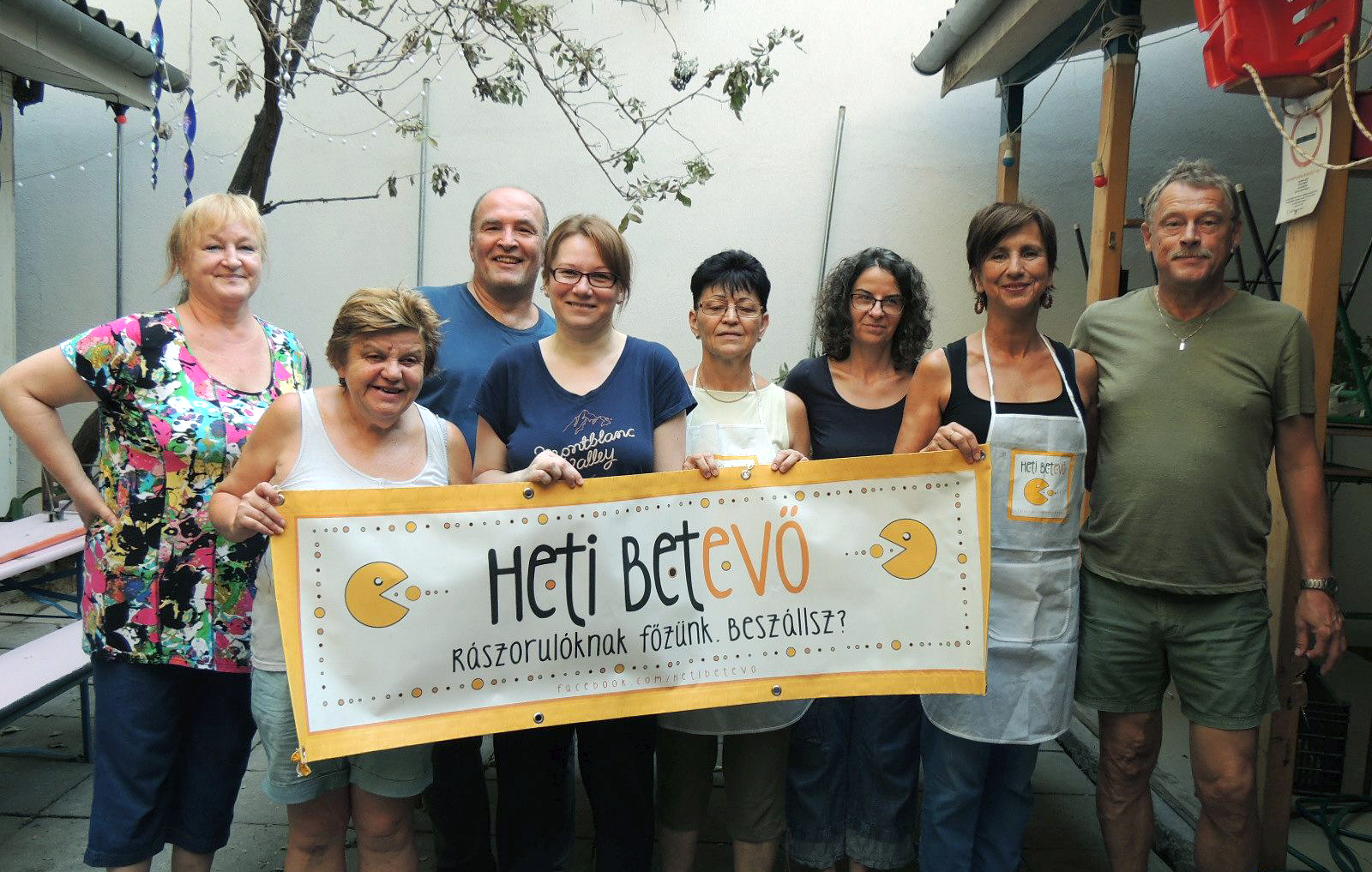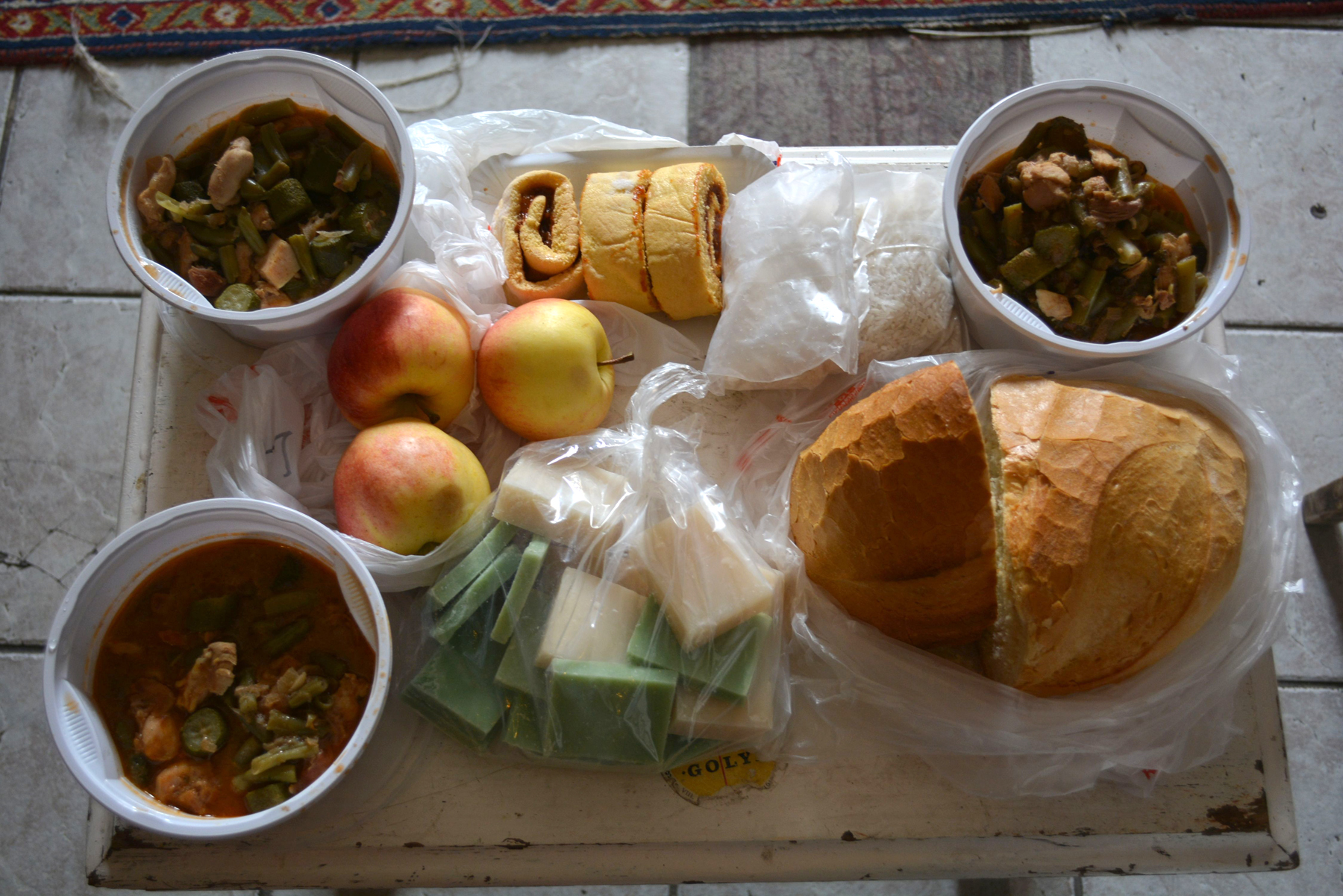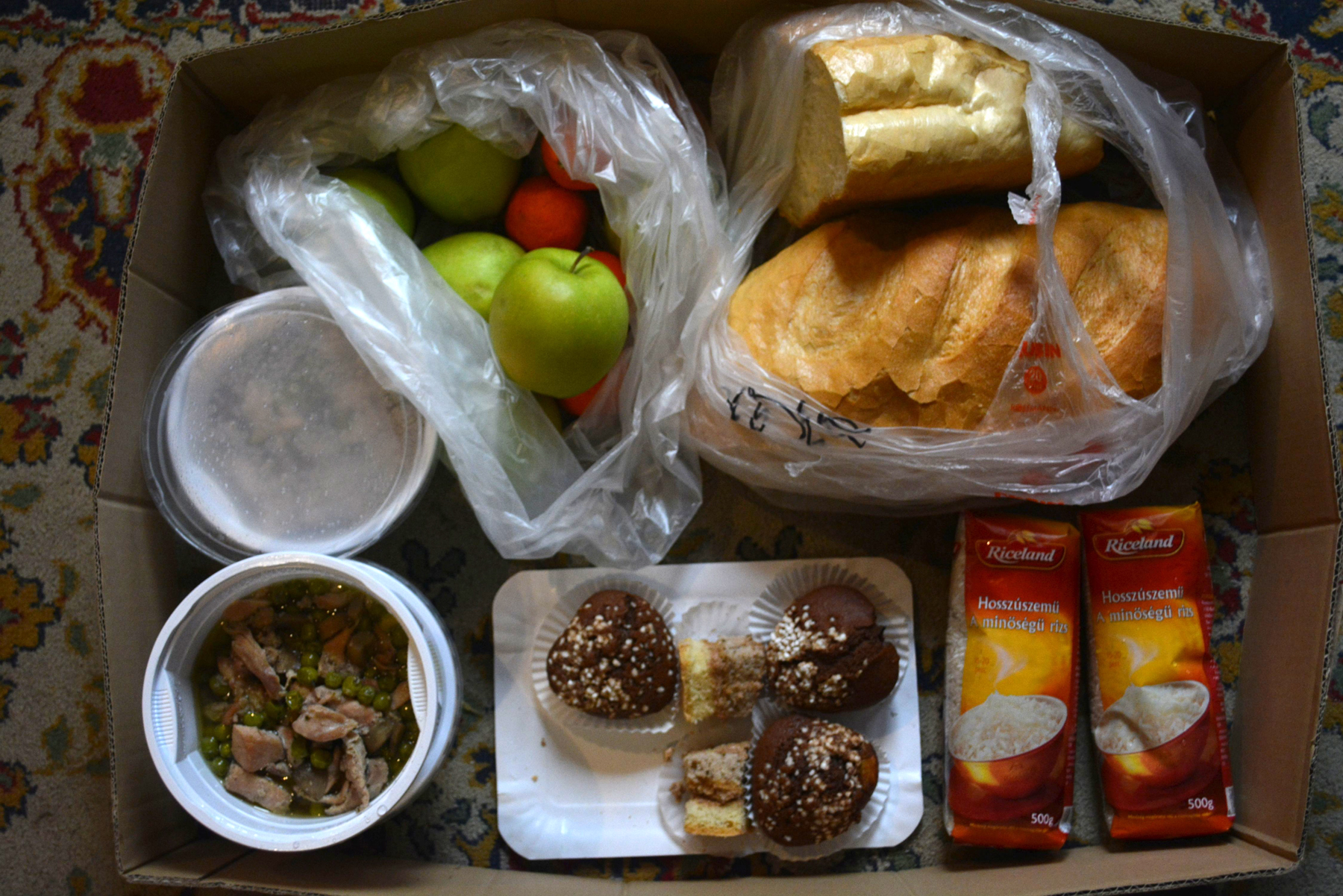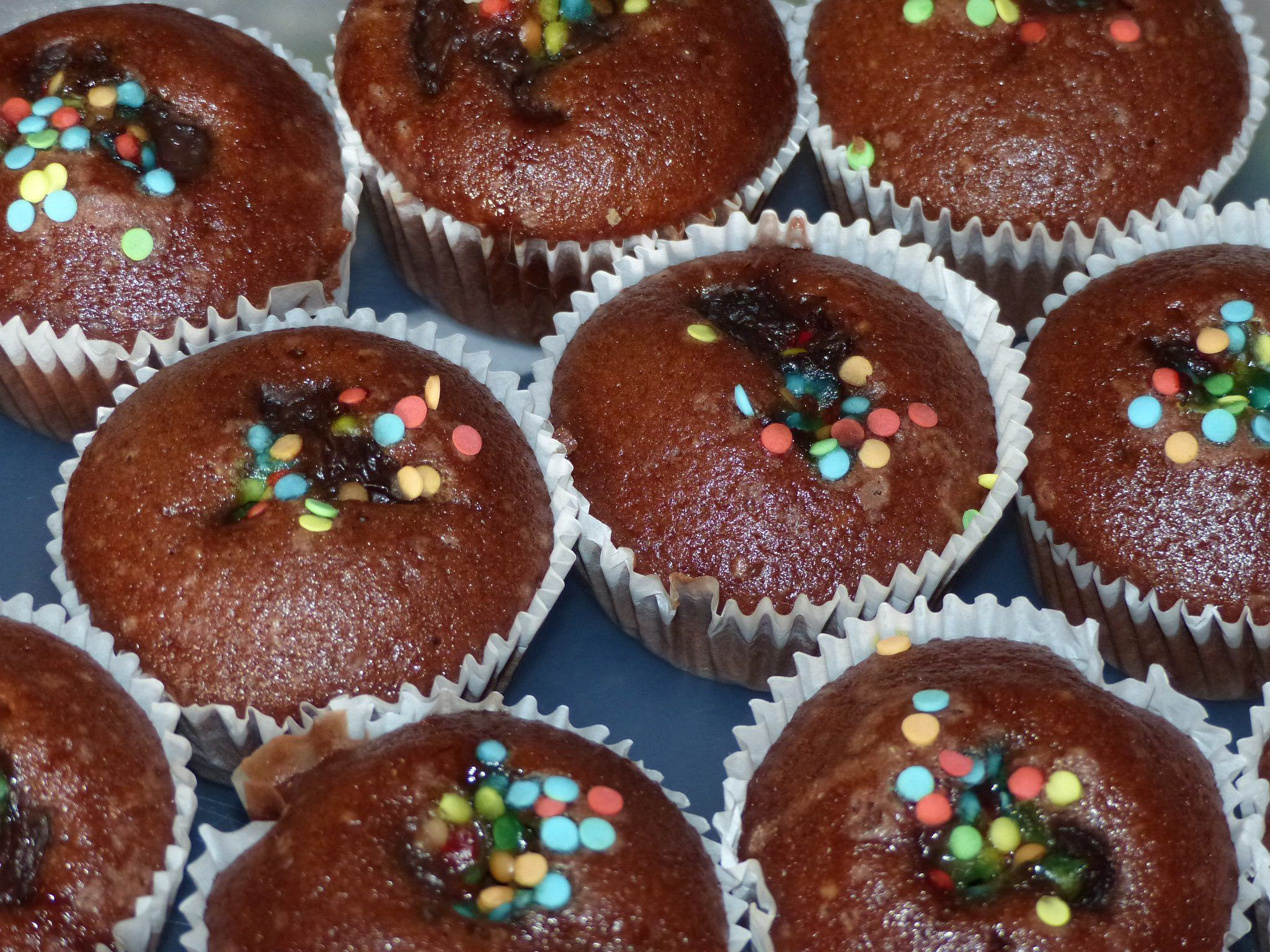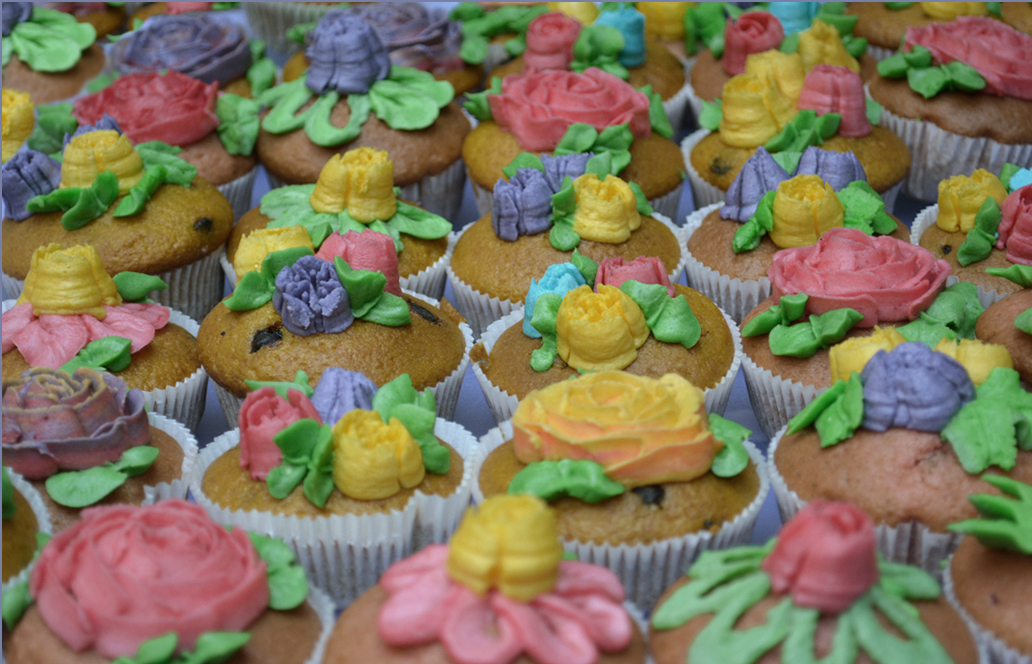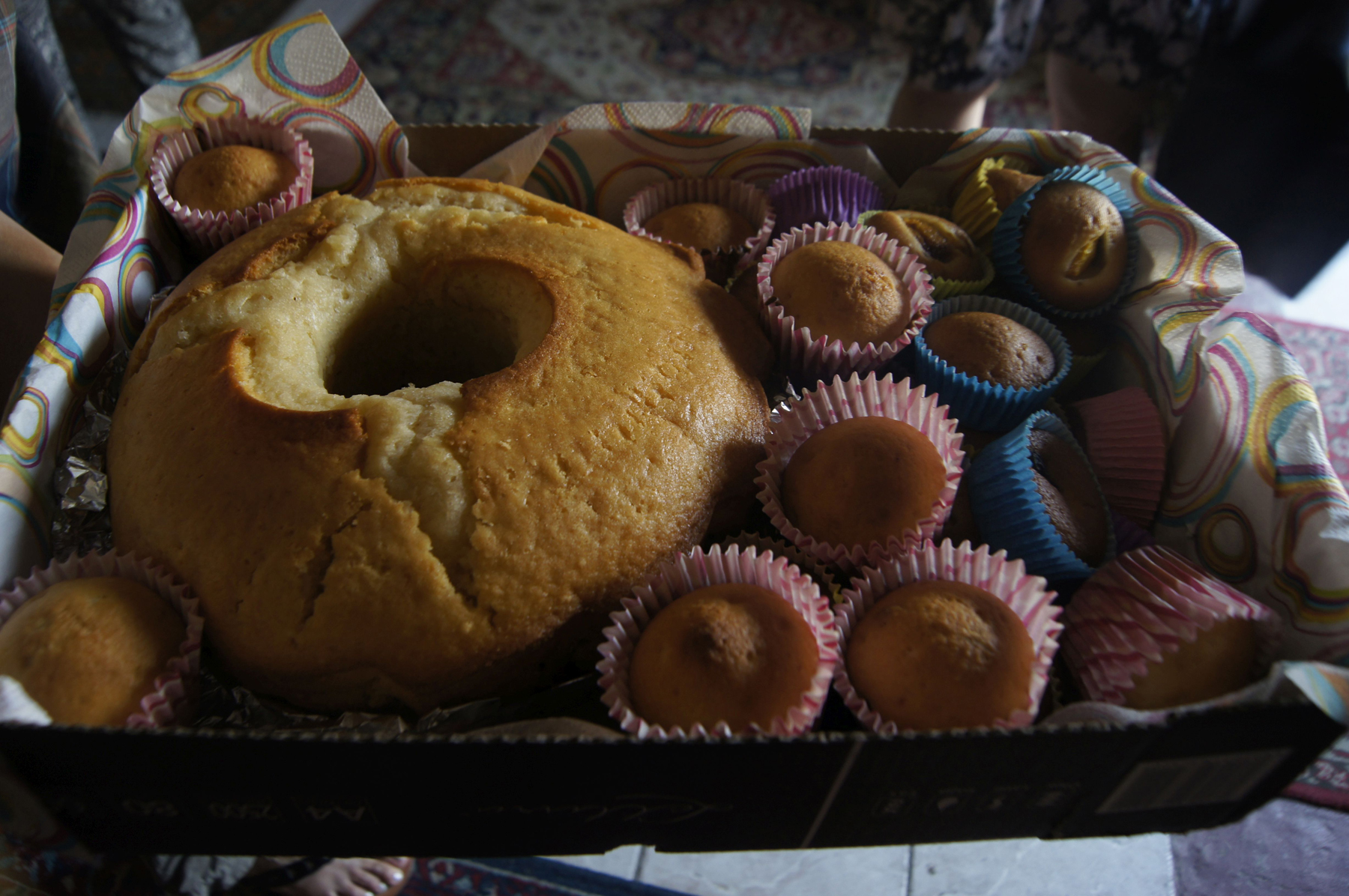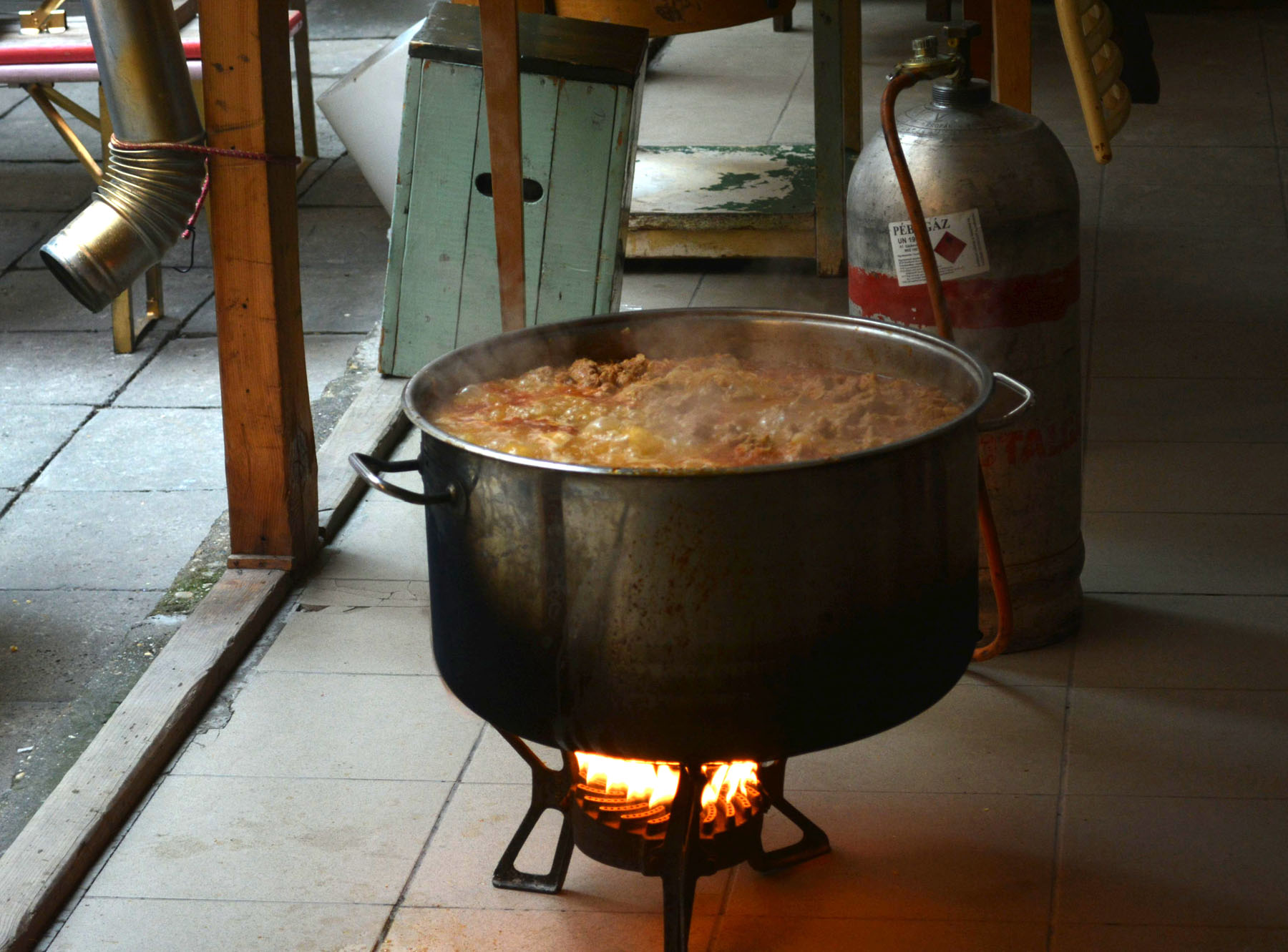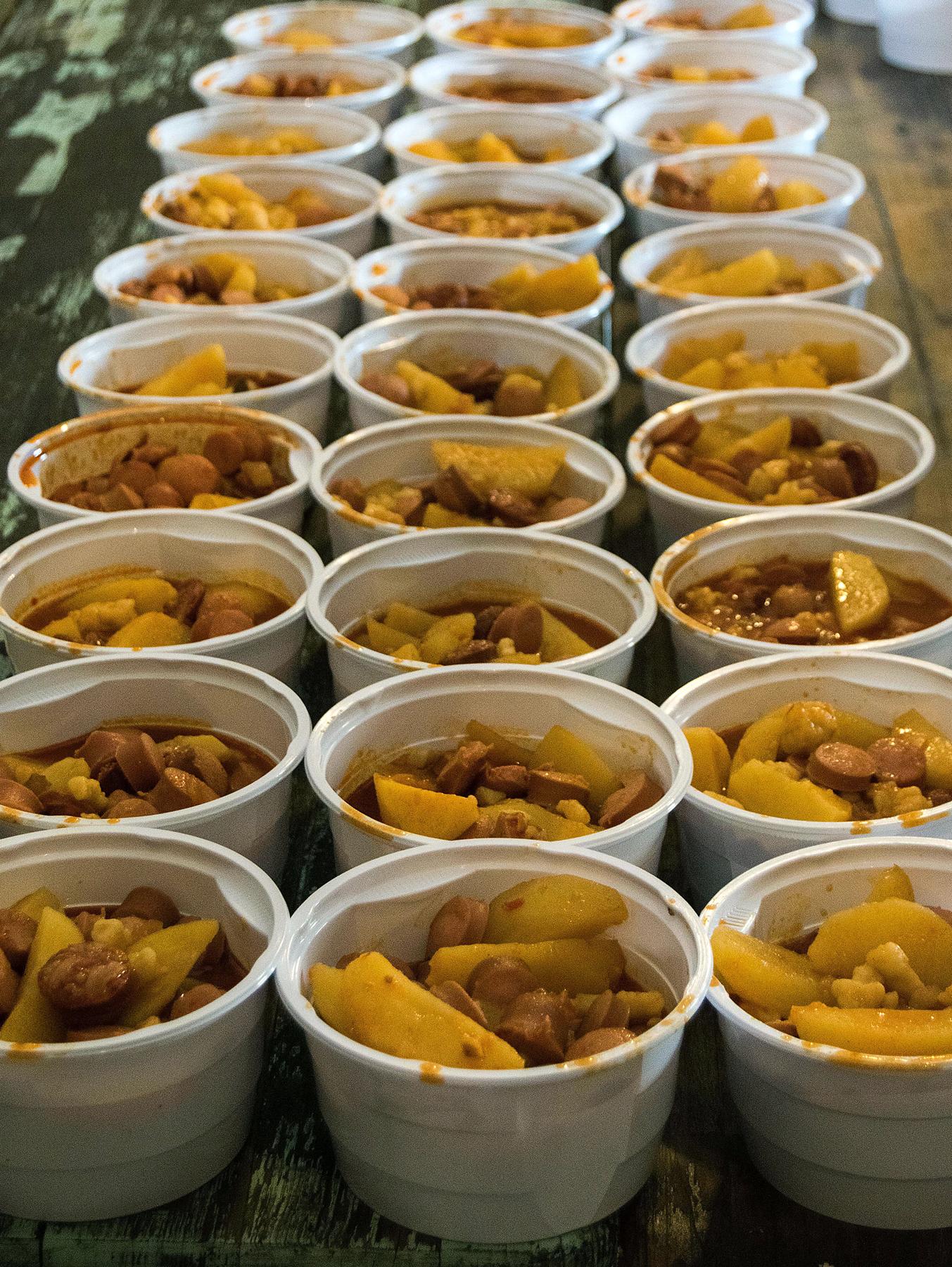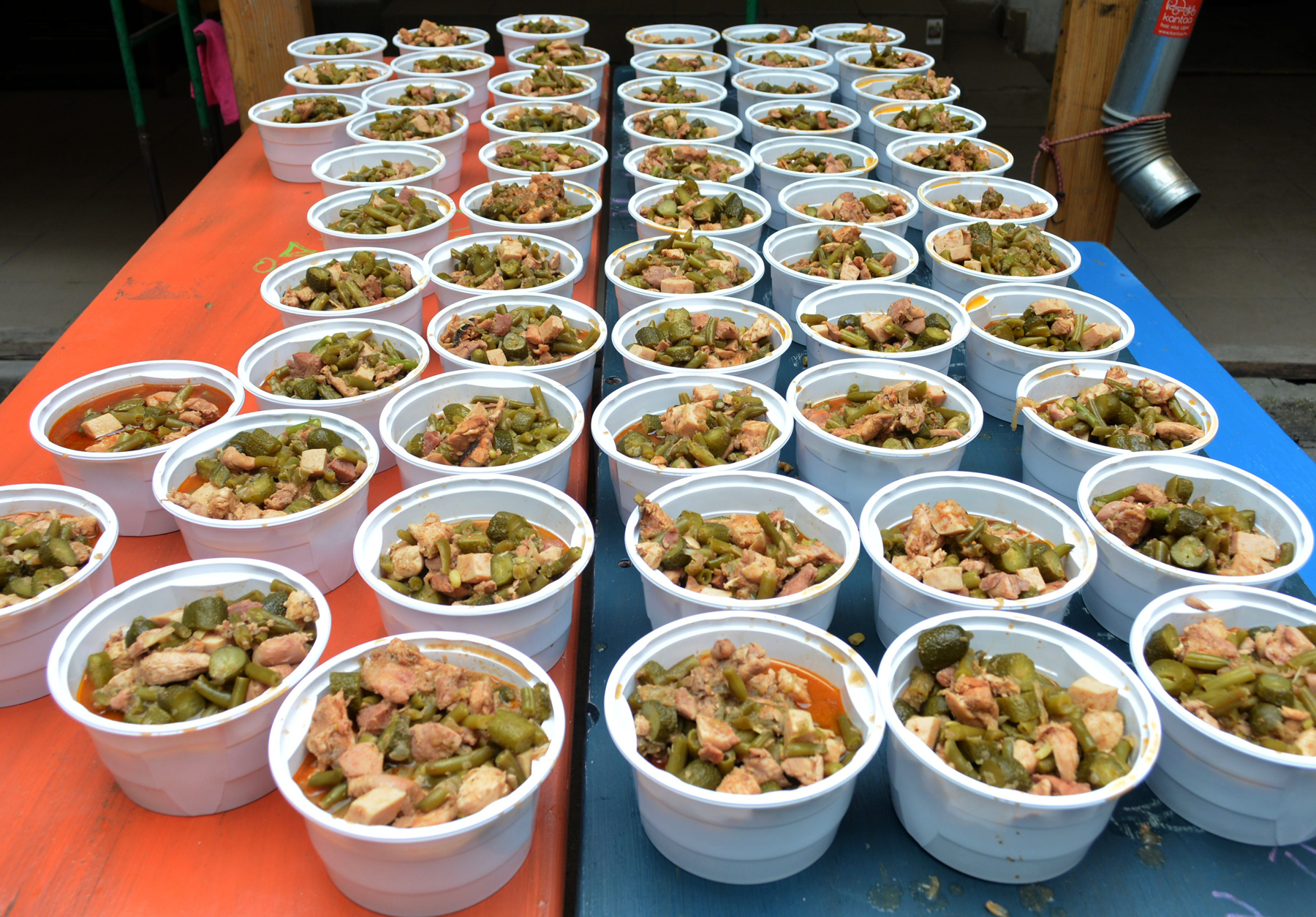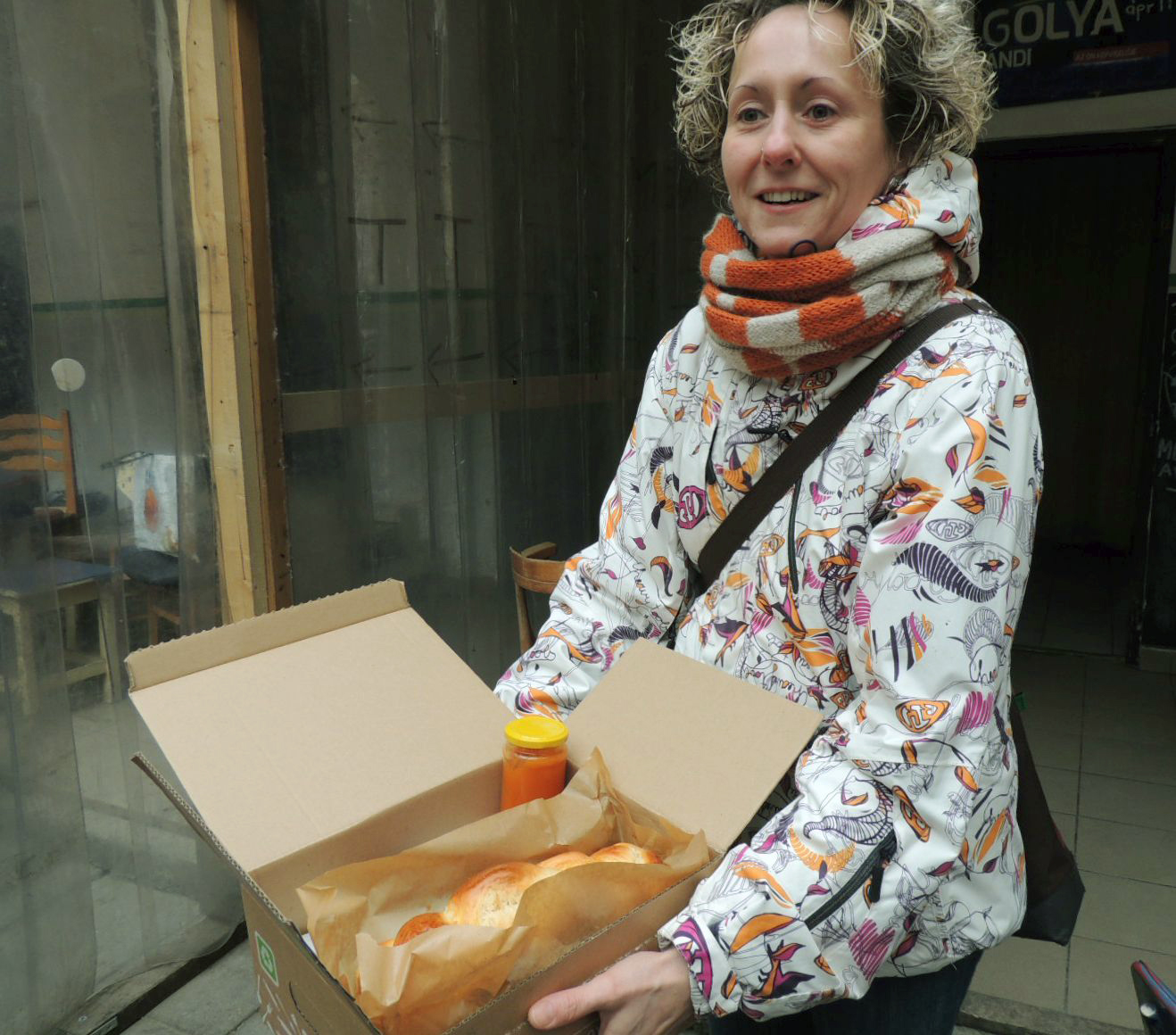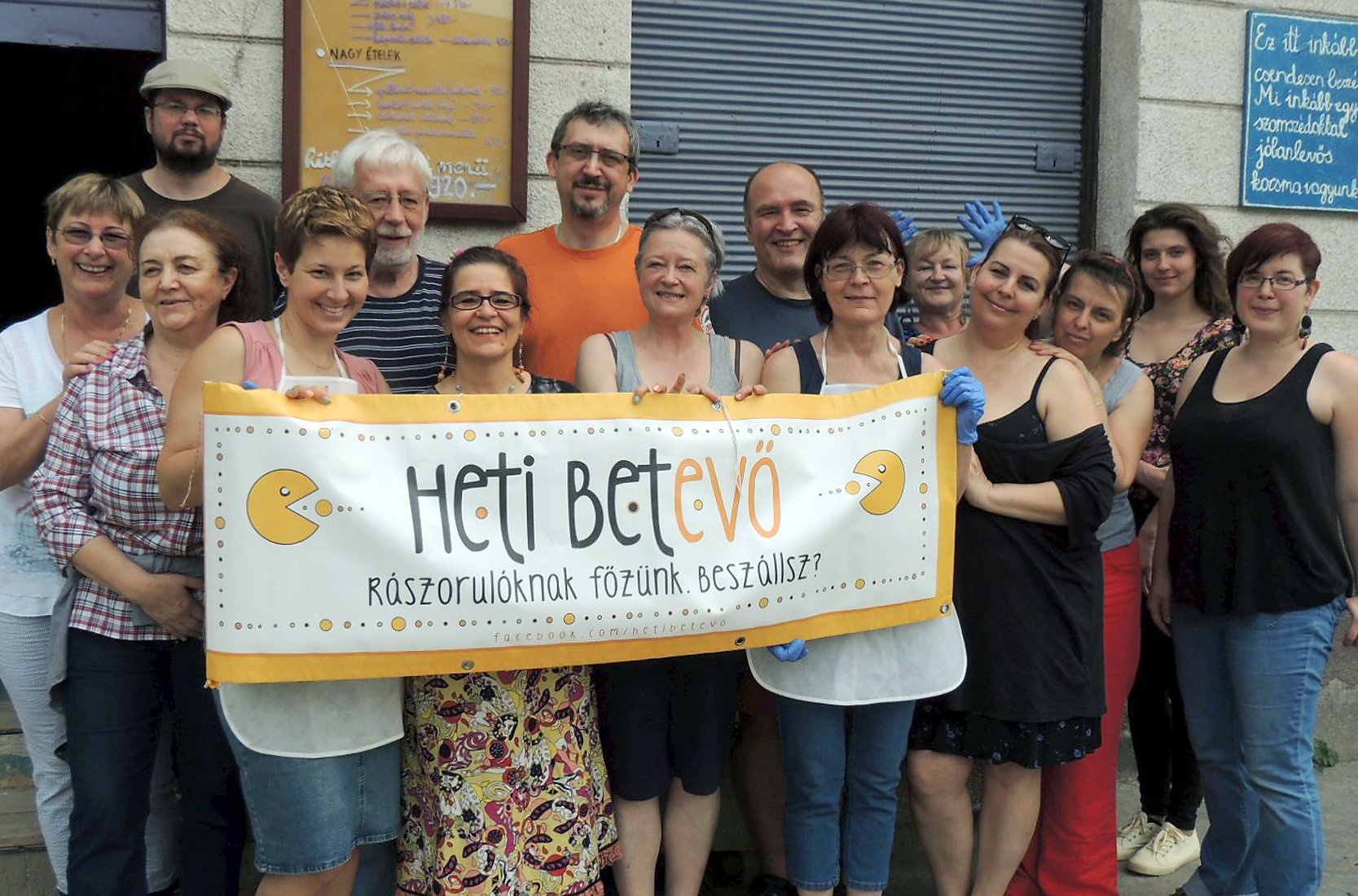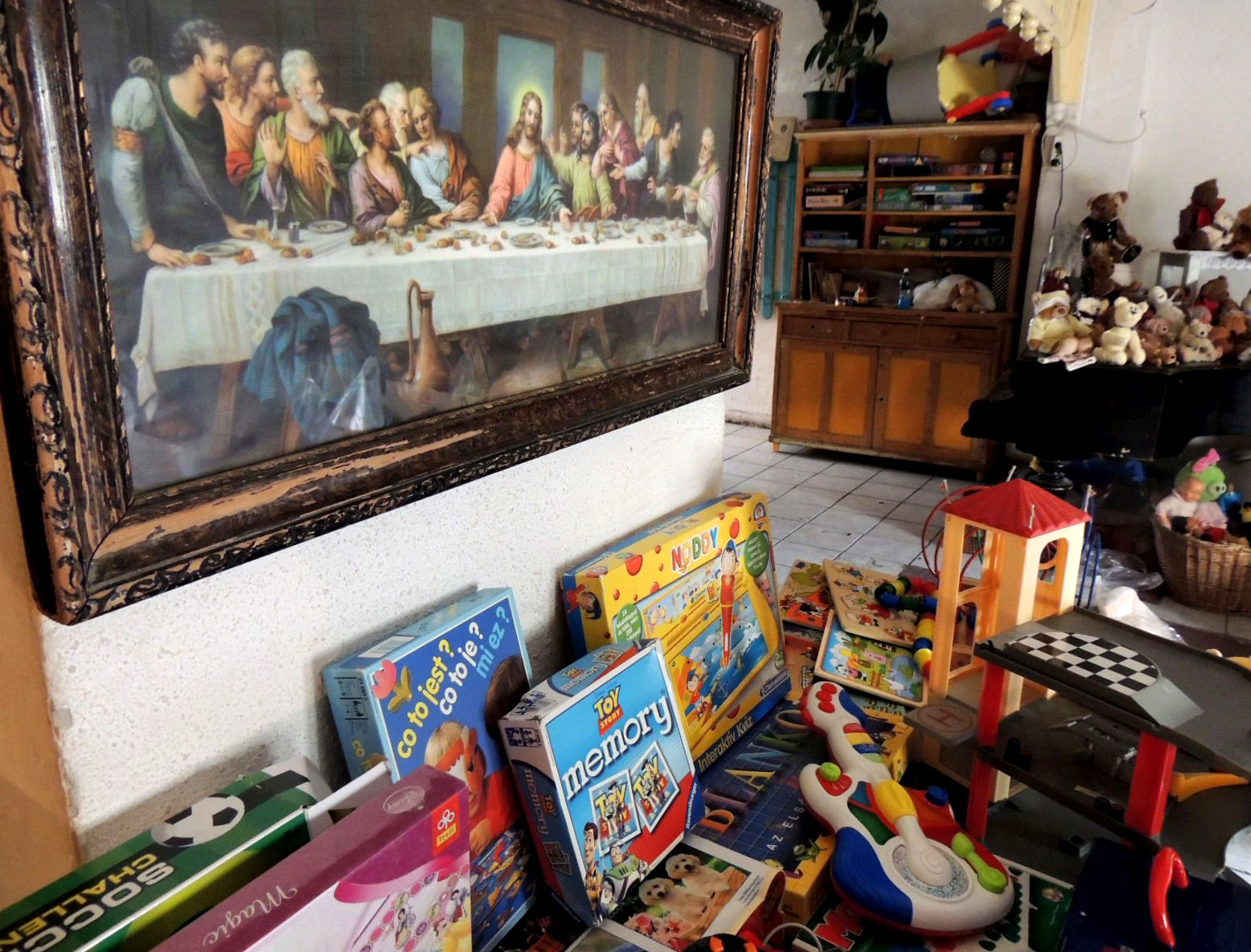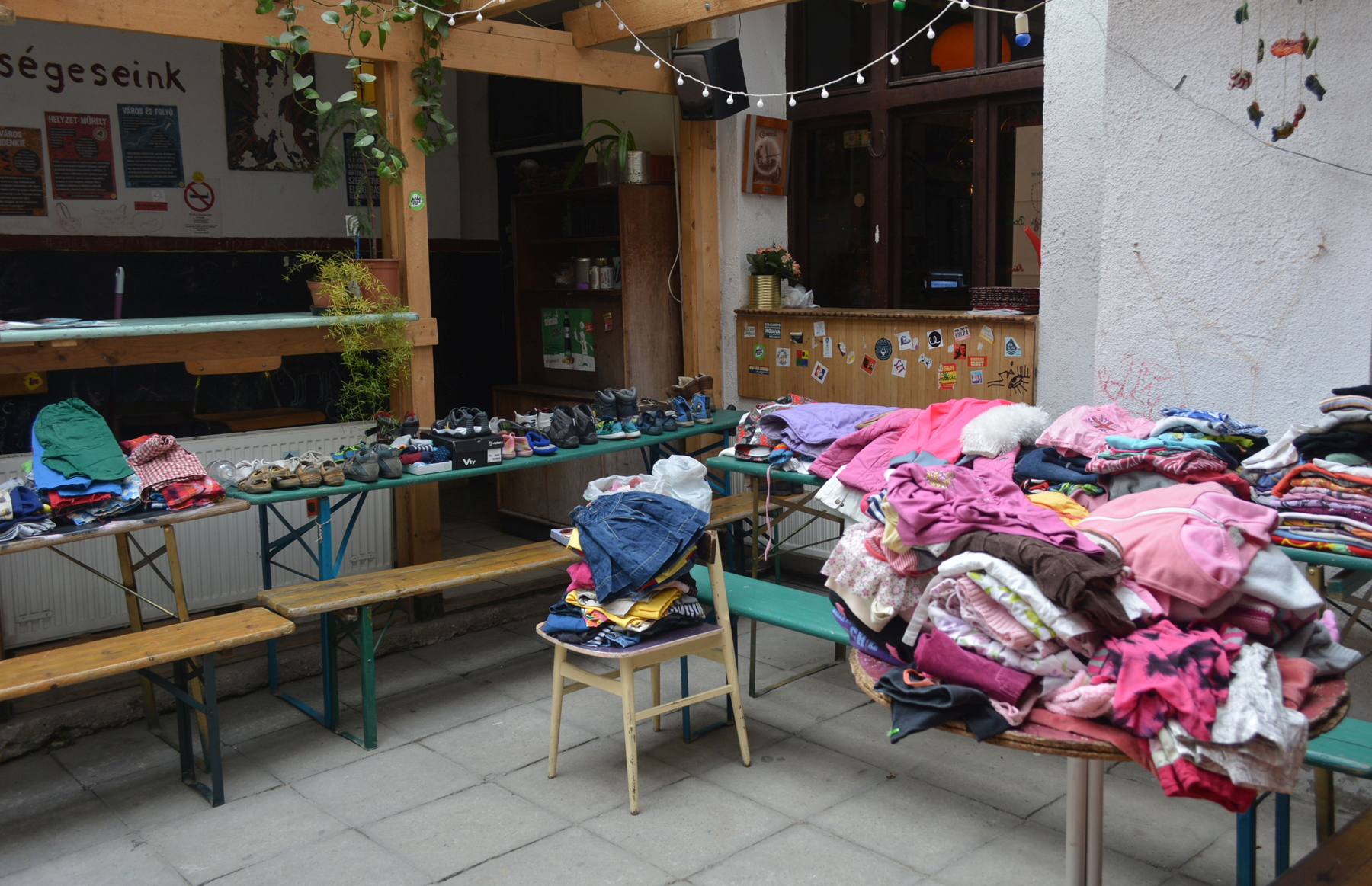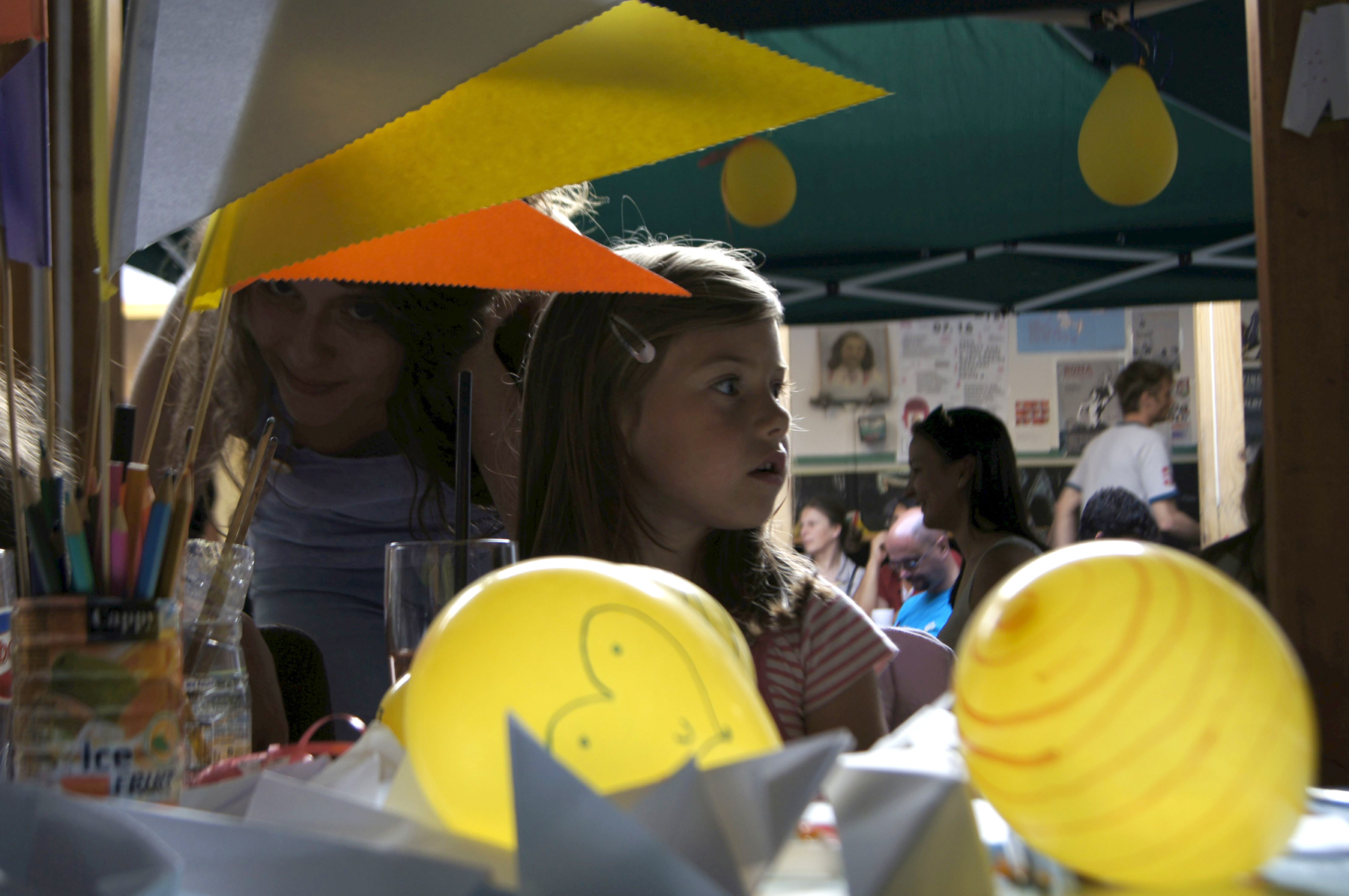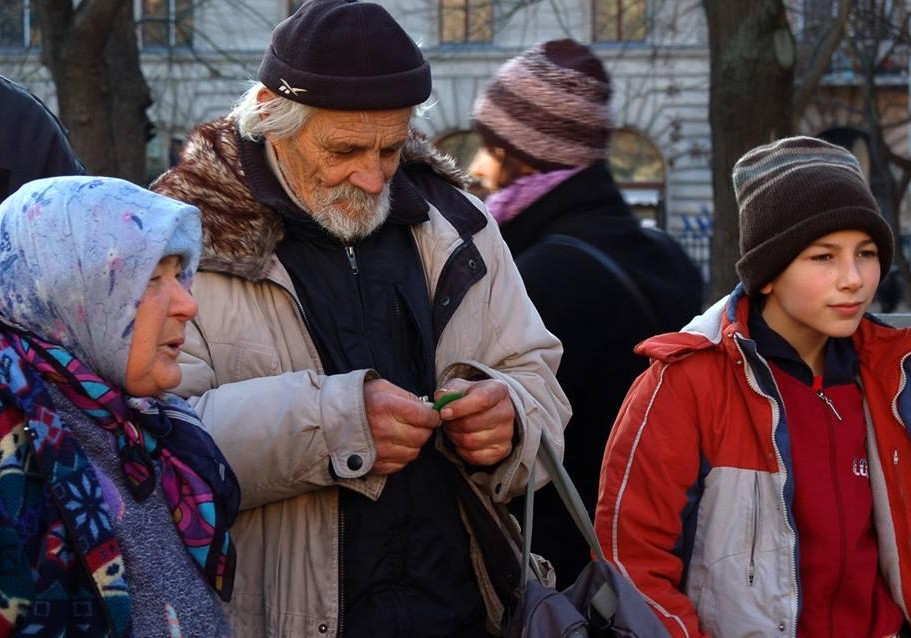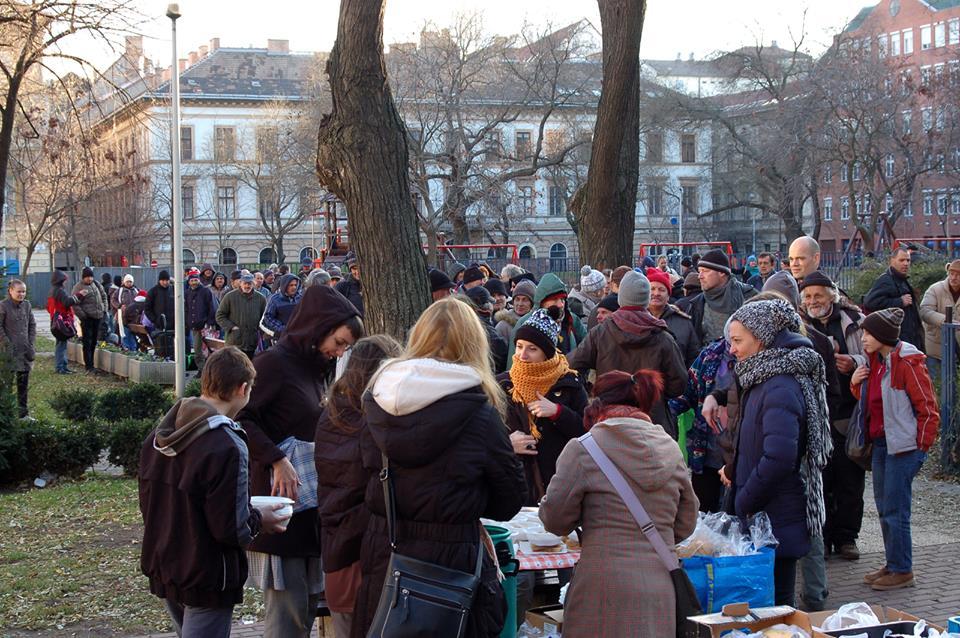 HOW HETI BETEVŐ WORKS
The organizing scheme and methods were developed on the go, and after the success of the first group in Budapest District 7., and several other groups started to organize, the first group passes on this knowledge to the newly formed ones. From how to organize production and distribution, to effective communication of Facebook, Heti Betevő has a complete recipe they are ready to pass on to anyone who wants to join the movement.
The main tasks are:
acquisition of food ingredients
preparing food
distributing to people in need
Apart from individual donors, Heti Betevő has supporters, mostly restaurants. They either make and donate ready meals, or work pro bono from the ingredients supplied by Heti Betevő. Still, 2/3 of the cooking is done by Heti Betevő's professional volunteer cook crew.
Here's how a local group works:
In the District 8 group there are 4-5 cooks and 6-7 captains rotating. Of course there are permanent tasks as well: keeping the cook and captain schedule updated, regular communication with the local social institutions, procuring packaging materials… These tasks are mostly delegated to a small core group, or a single person.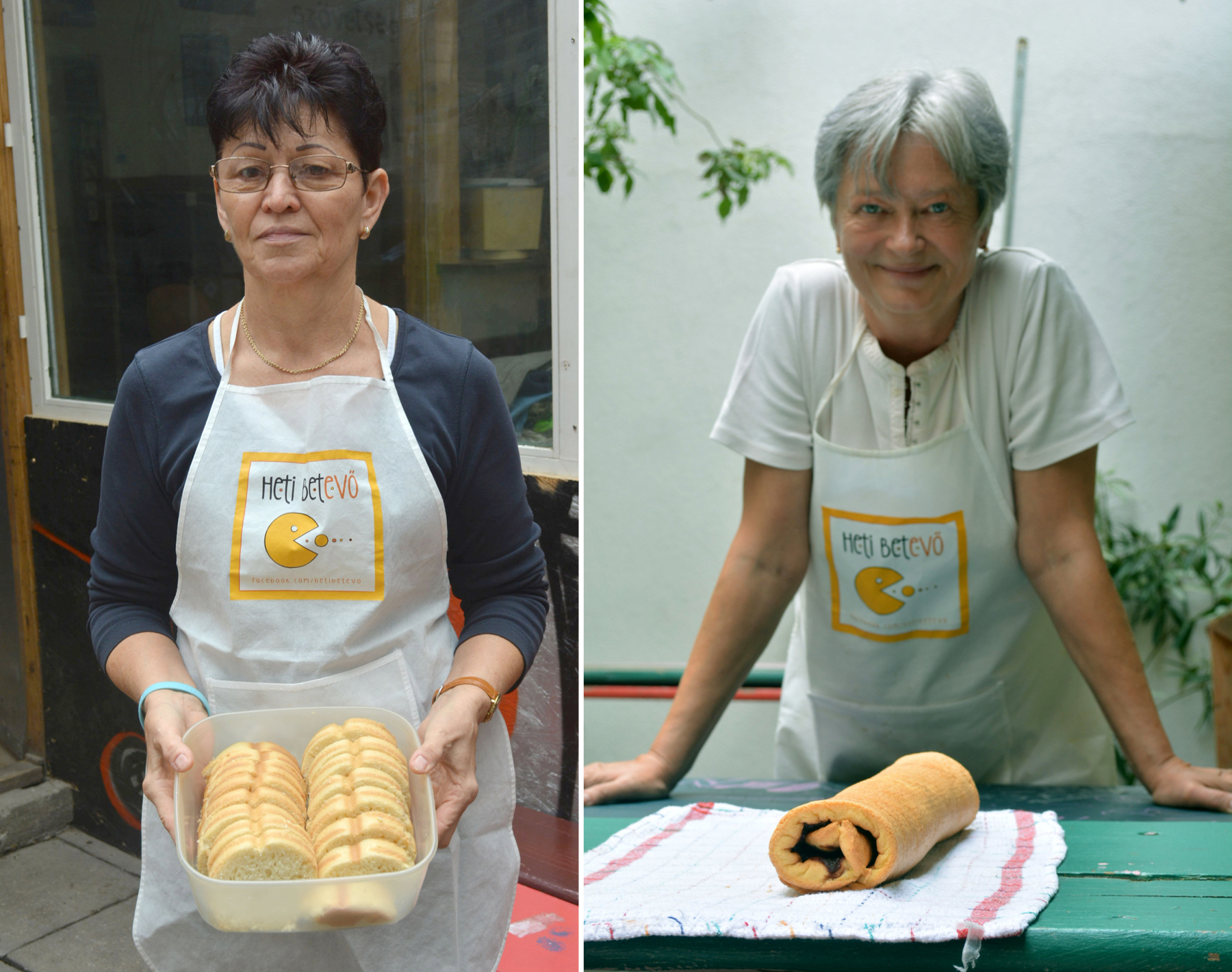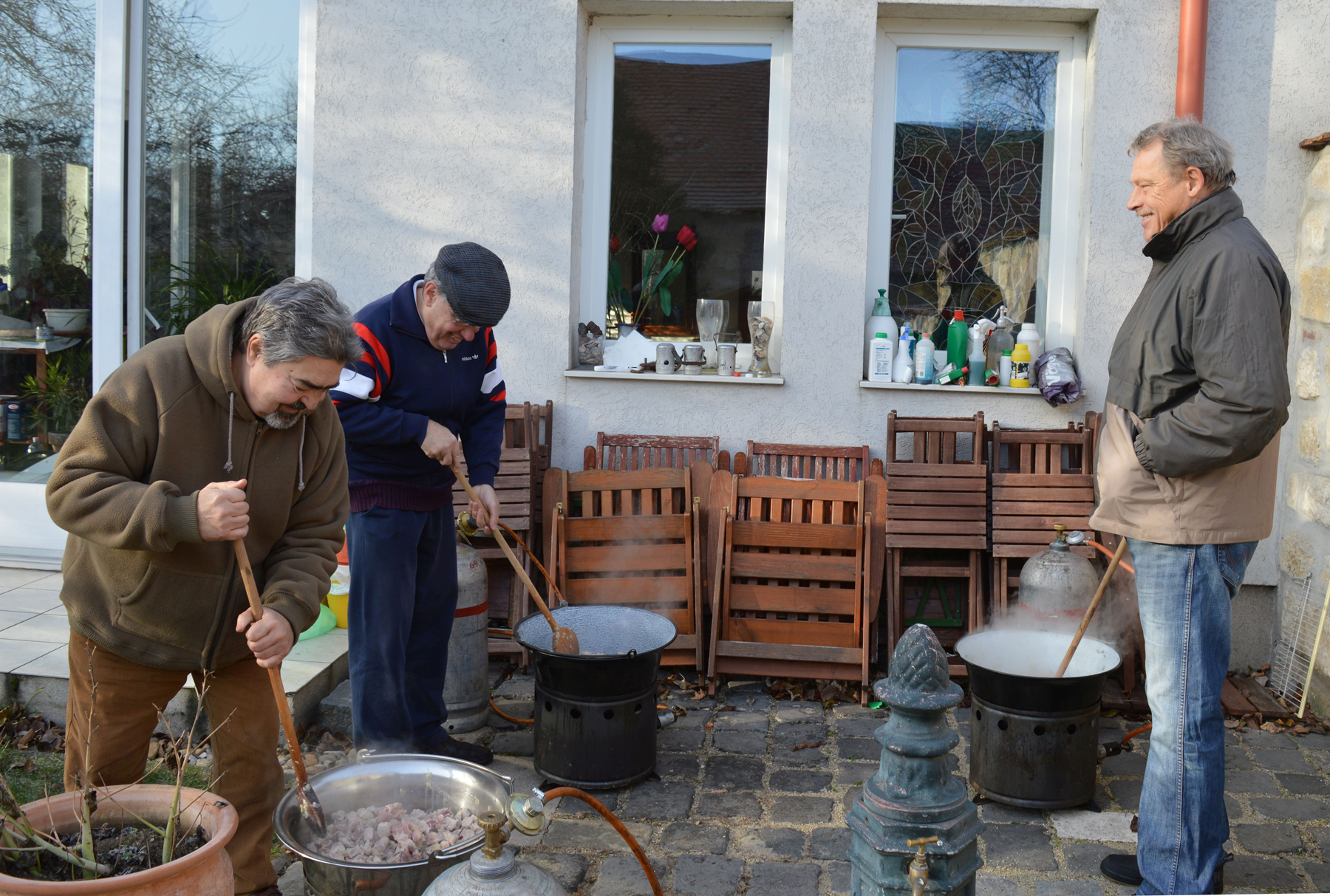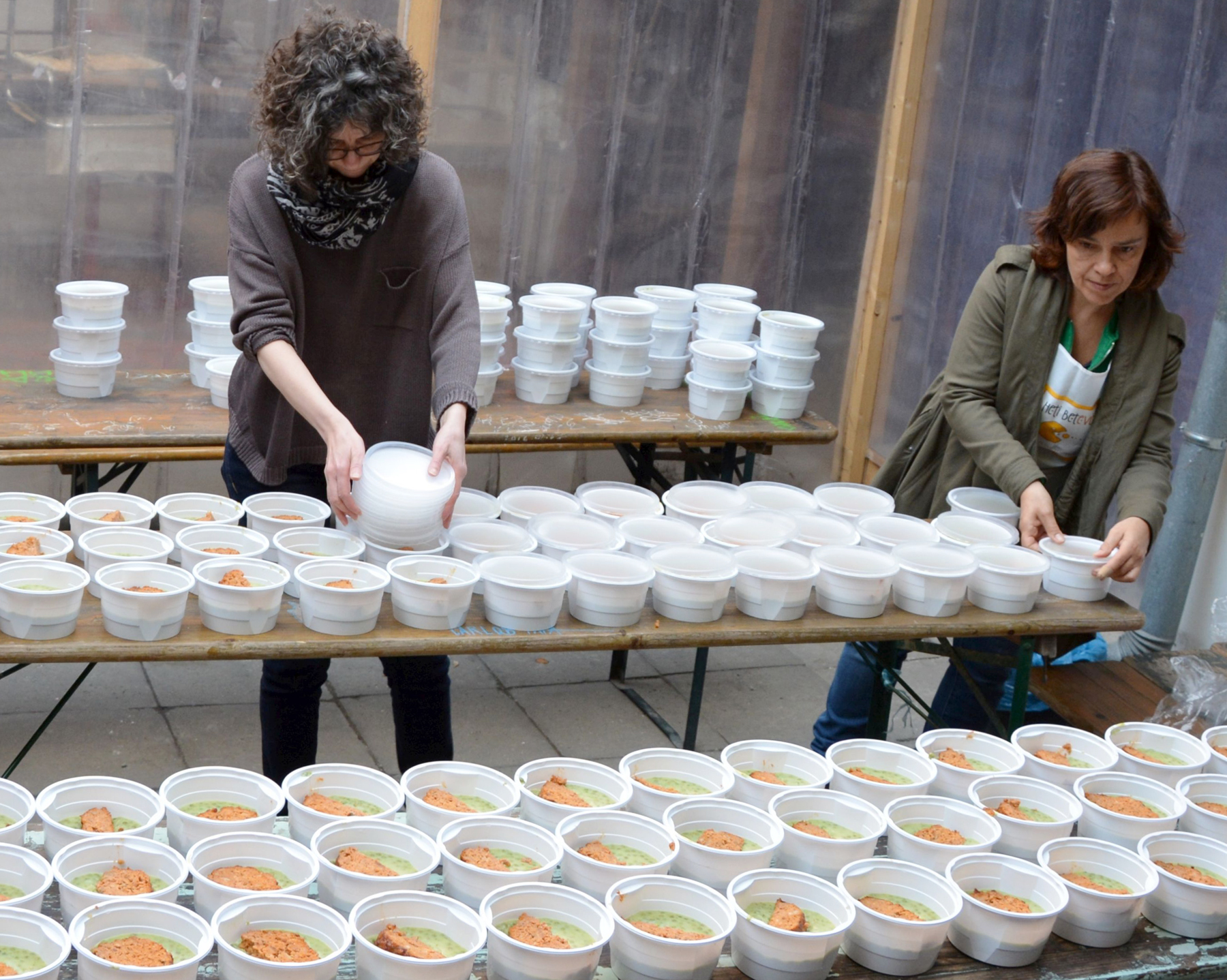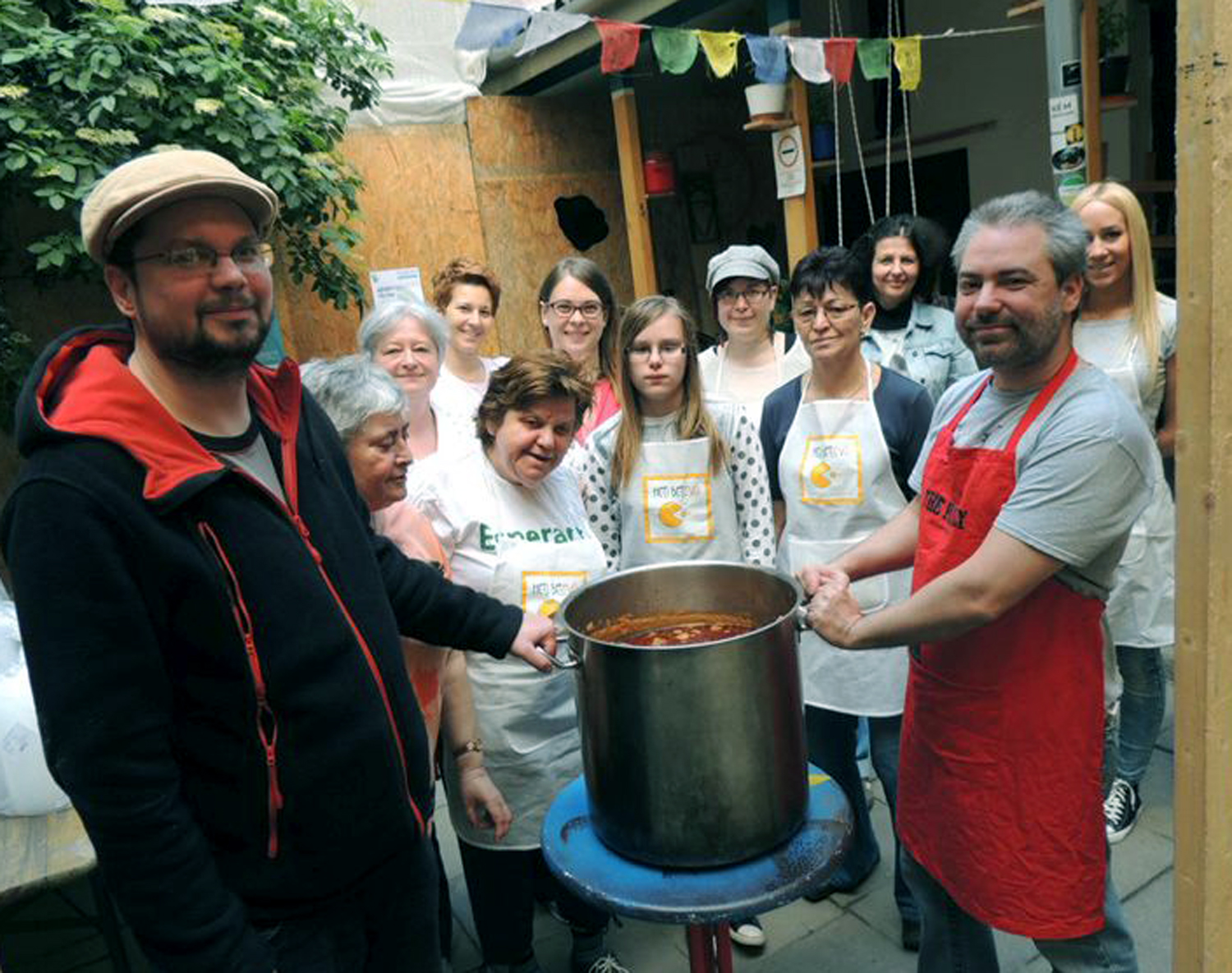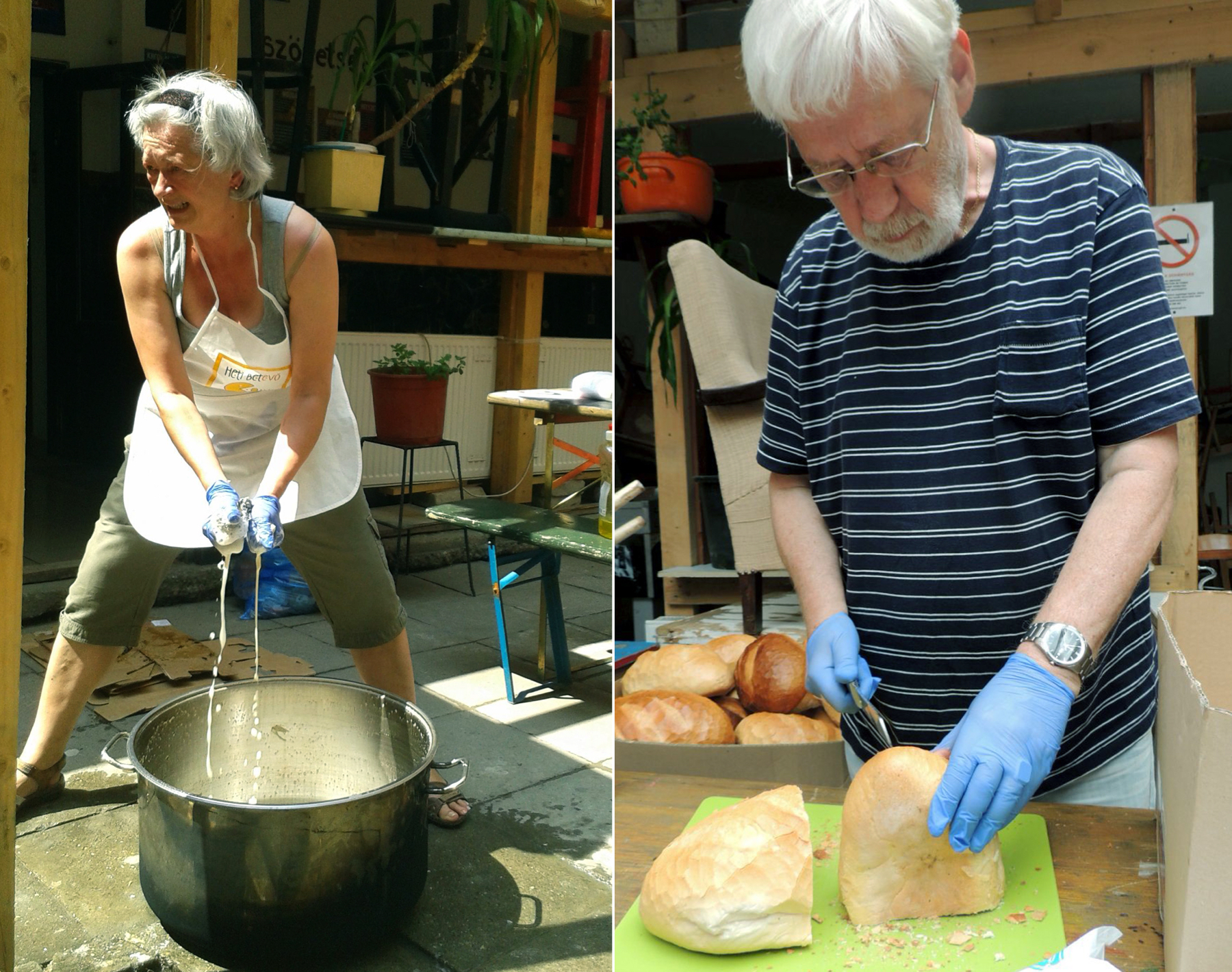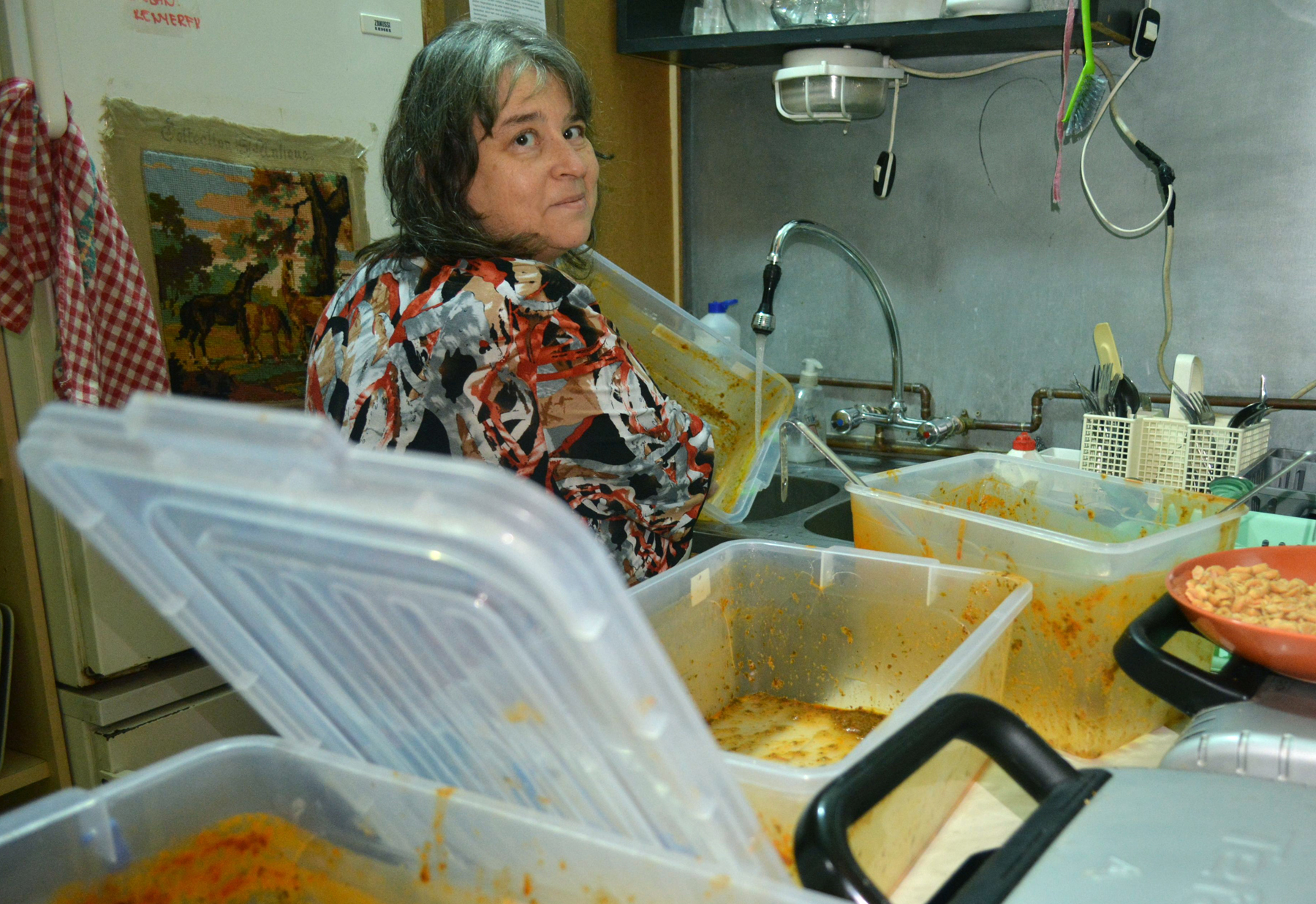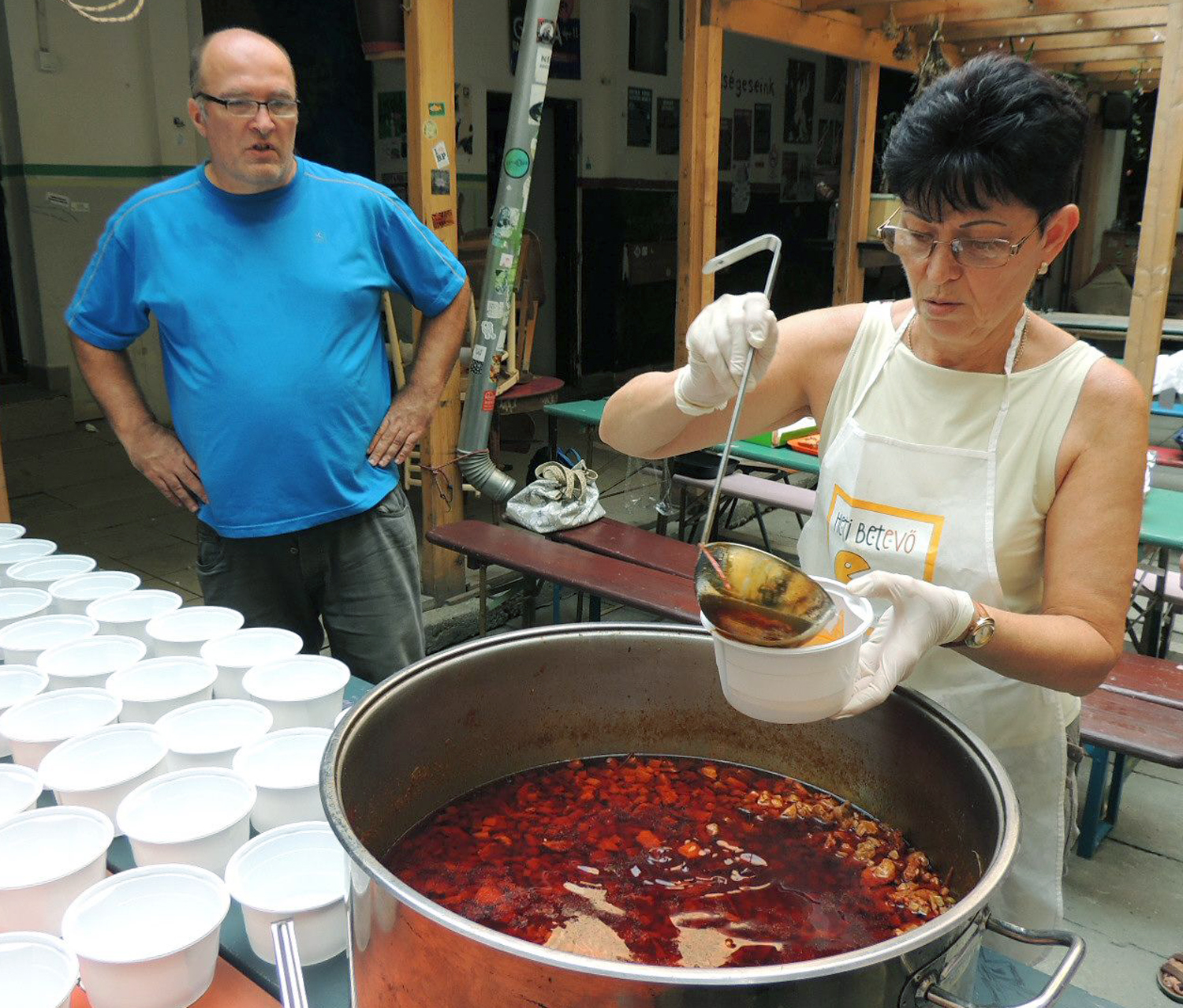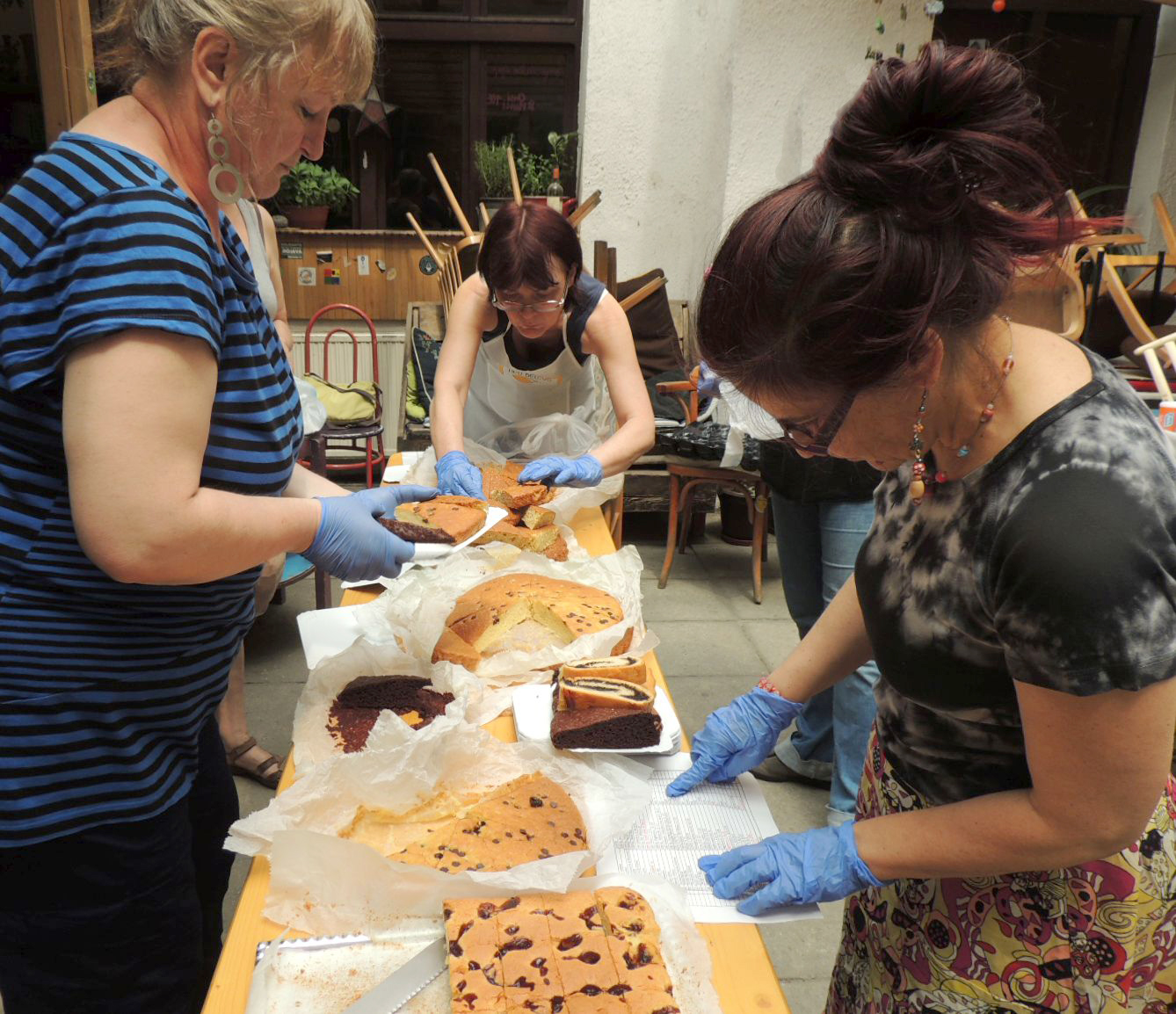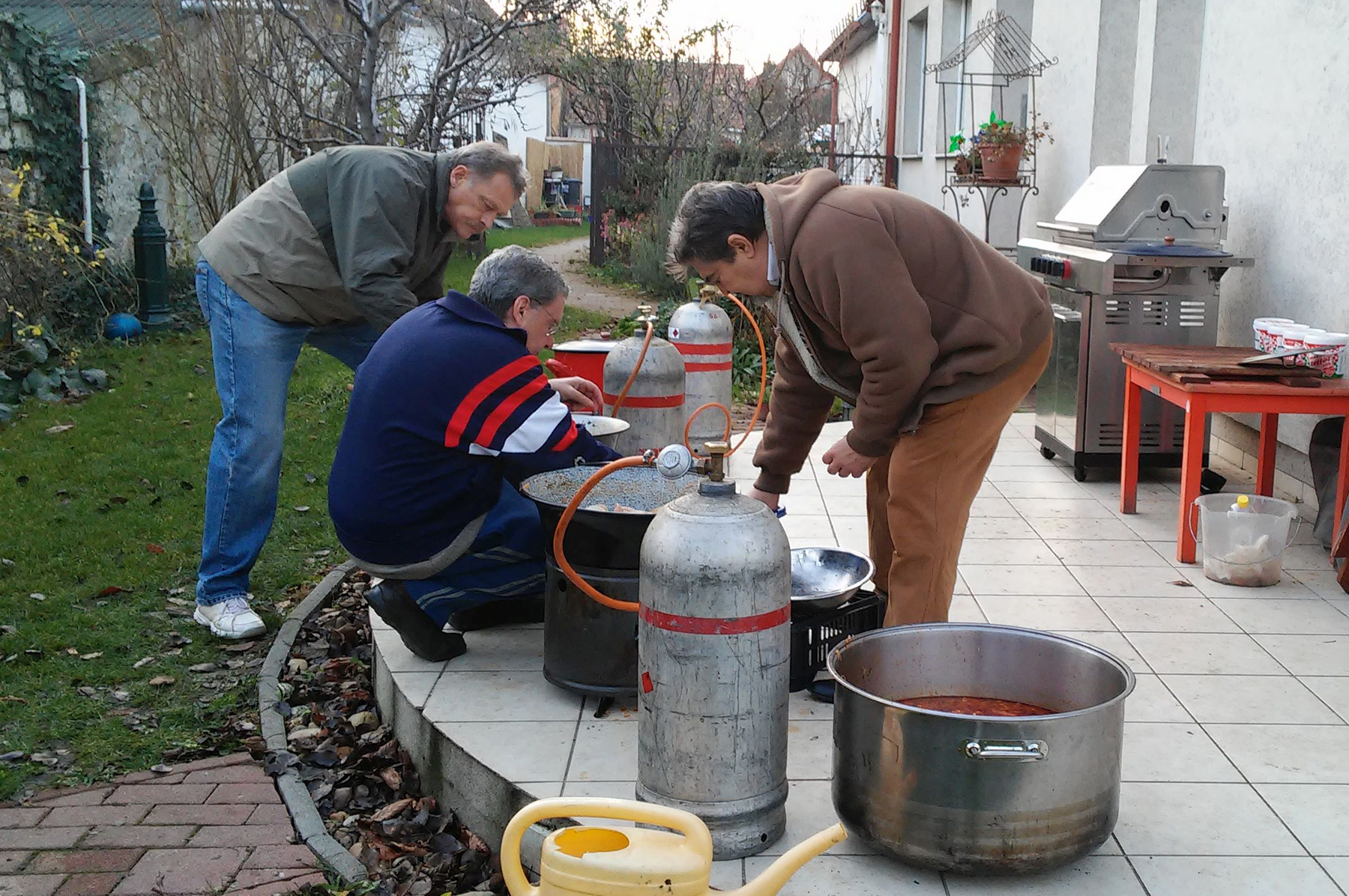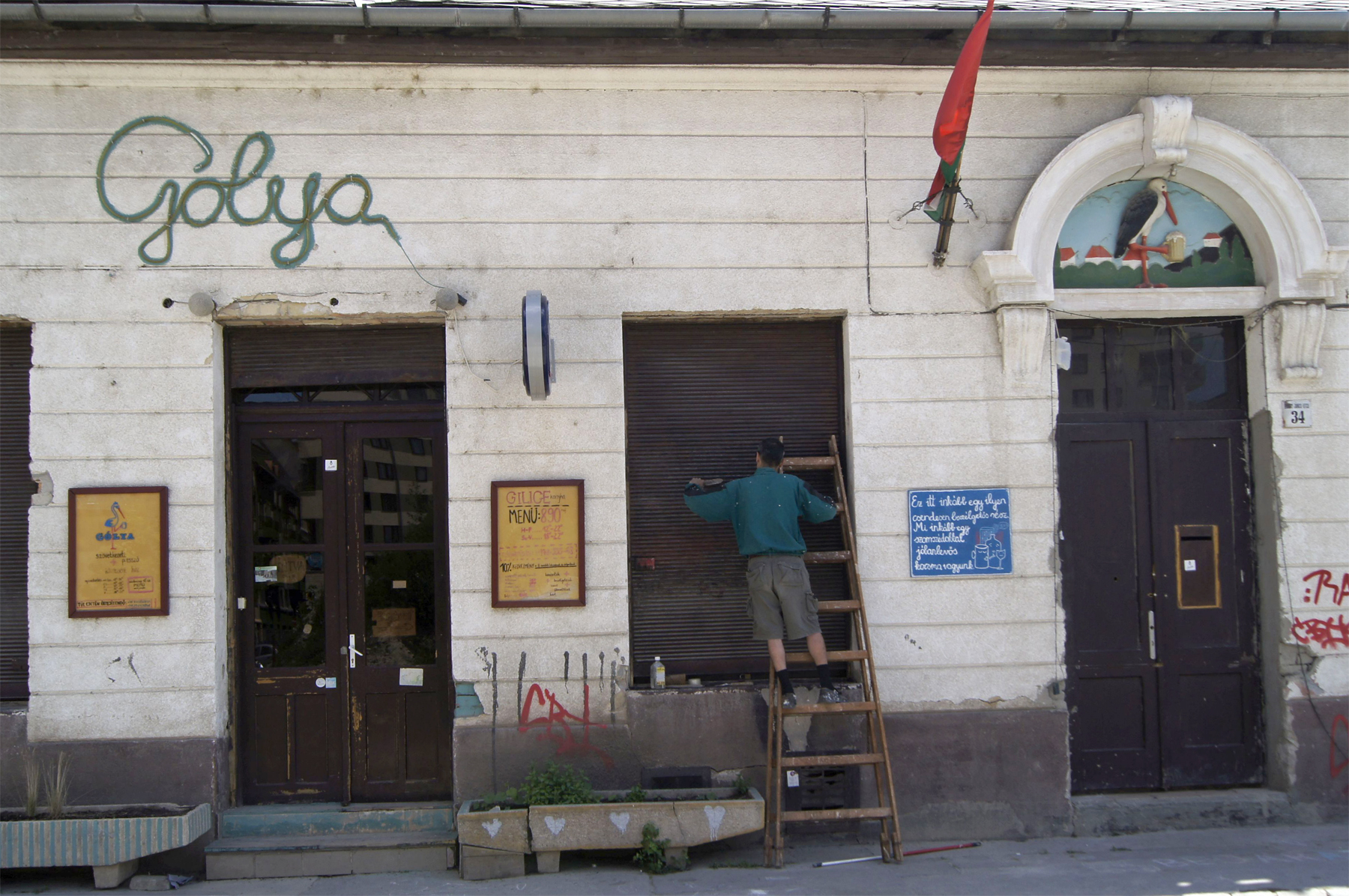 WHERE YOU CAN CONTRIBUTE
By now, there are Heti Betevő groups in Budapest, Budaörs, Makó, Székesfehérvár, Pécs, Szentendre… They organized joint events with similar groups and organizations like Food Not Bombs, A Város Mindenkié, Budapest Bike Maffia, distributing sleeping bags in on an extremely cold winter, or having a big Christmas event together.
Map of cooking spots and cash-collection spots in Budapest:

Here's a map of places where Heti Betevő groups are active in other Hungarian cities. Red pins mark the restaurants, cooking spots, blue pins mark the cash-collection spots.

The map is incomplete, we are still missing information from some cities [we will constantly update it]. Yet, it's already amazing.
There's a huge debate on Hungary on how politics made Hungarians negligent and inert, yet this map shows something very different. As one of our interviess said: "It's contagious. Personal contact, the buzz of self-organizing effectiveness, all of it. It's not the food that makes a difference. It's the viral growth of just doing something about it. Not letting this go."
HETI BETEVŐ ASSOCIATION
BANK ACCOUNT NUMBER: 16200223-10031607
Magnet Bank
S.W.I.F.T BIC: HBWEHUHB
IBAN: HU94 1620 0223 1003 1607 0000 0000
Interviews, research, photos: FANNI MELISKA
Text, sound production, story editing, information design, visuals: HUNOR KIRÁLY