REFUGEES MEET ALL KIND OF PEOPLE ON THEIR LONG WAY: HEAVY HANDED POLICEMEN AND SOLDIERS, SMUGGLERS AND GRABBERS, AND PEOPLE WHO WANT TO HELP. SOMETIMES CHARITY WORKERS, SOMETIMES VOLUNTEERS, OR GRASS-ROOT INITIATIVES – AND SOMETIMES JUST RANDOM PEOPLE.
Our reporter, Vladimir recorded interviews with refugees in the asylum center Krnjača in Serbia. They told him stories of solidarity, as they encountered locals during their transit through Serbia.
Ahmed came from Afganistan. He tells a story of how they tried to walk to the border with a group of over 300 people.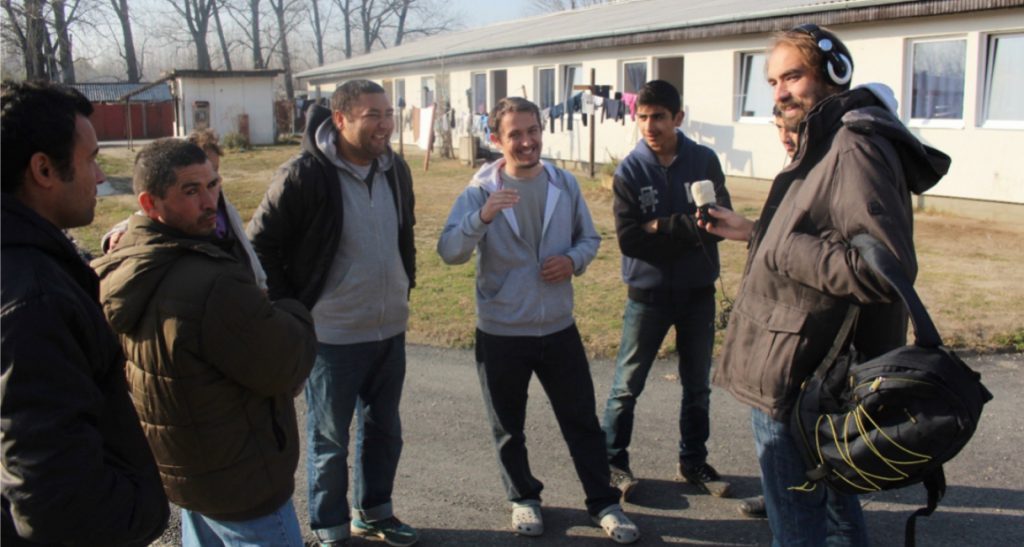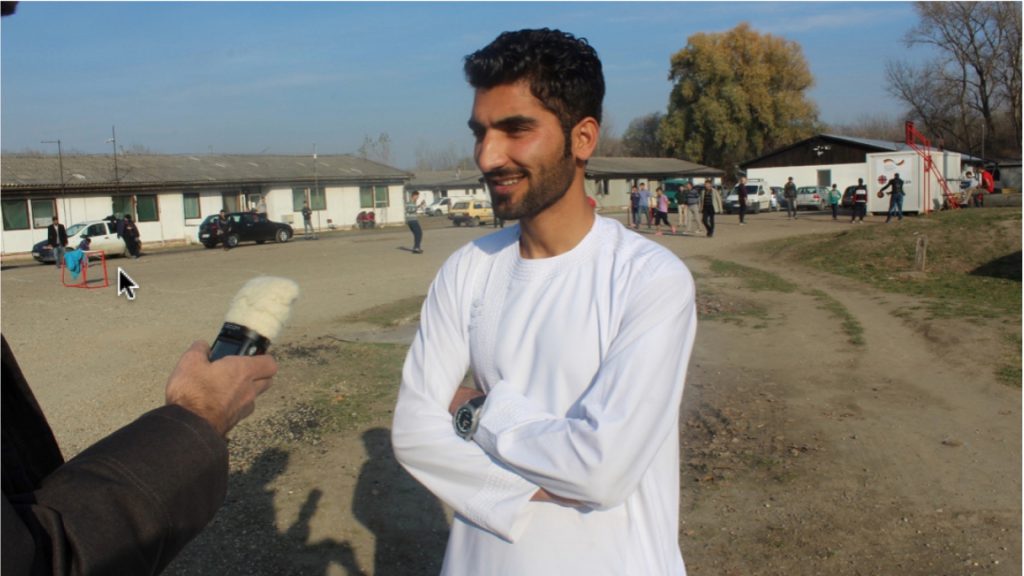 They tried to reach the (Hungarian) border, but soon they realized it was too far, at least 200 kilometers. They had the information that an NGO's bus will pick them up at some point, but they were misinformed. When they realized this, they turned back to Belgrade on foot.
Day turned to night, and it was a very cold night. Moreover, it started raining. They found a gas station by the road, and a roof nearby. They gathered under the roof, waiting for the rain to stop. It was clear, it wouldn't stop anytime soon. After a while, the night shift gas station attendant came out and approached them. He started counting them. They became concerned.
As he returned to the gas station, they started to discuss what is going on. Is he calling the police? Is he calling some paramilitary group, they heard exist in other countries (like the ones who call themselves "migrant hunters" in Hungary)? They were afraid.
The man came back with packages. He prepared over 300 warm sandwiches and handed them out.
It was one of the random acts of kindness refugees witnessed on their long journey. Sometimes self-organised groups, sometimes volunteers of NGOs – and a lot of times just people they met on the way. Like this man.